With temperatures diving into the low 40's, it's safe to say that fall has officially decided to stay! What better way to enjoy the cool, crisp weather than to visit some fun Loudoun destinations! Check out these events happening all across Loudoun County this weekend and don't forget to use #LoveLoudoun as your hashtag!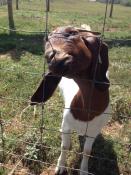 Loudoun Farm Tour- October 21-22 
Spend the weekend taking a free, self-guided tour in the beautiful countryside- no tickets required and fun for the whole family! Enjoy animals, meet local producers, and appreciate special products of Loudoun County's agricultural lands! If you share photos, please use hashtags #LoveLoudoun and #LoudounFarmTour.
 
Döner Bistro 10th Annual Oktoberfest- October 19-October 22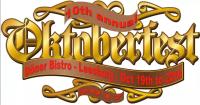 All weekend long, enjoy lunch and drink specials at Döner Bistro. Be sure to bring your dancing shoes to dance to an authentic German band and traditional Bavarian music. Show off your Dirndl or Lederhosen and get a surprise gift! Free cotton candy for children to enjoy on Saturday, October 21st from 12-3 p.m.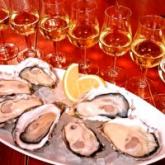 Harvest Celebration & Oyster Throw Down- October 19-22
Join King Street Oyster Bar & War Shore Oyster Company at Breaux Vineyards this weekend for a harvest celebration! Over 15,000 oysters and 6 different varieties will be served! You can also enjoy an oyster and wine pairing where 3 wines will be paired with 6 different oysters in a seated tasting experience, teaching you how to perfectly pair wine and oysters!
Middleburg Film Festival - through October 22, 2017
Ticonderoga Farms Fall Festival - through November 5, 2017
Fall Pumpkin Harvest Festival - through October 31, 2017
Sip and Sew at Terra Nebulo Vineyards - October 22, 2017
Pumpkin Village Fall Fest - through November 7, 2017
Shocktober - through October 29, 2017
Temple Hall Corn Maize and Fall Festival - through November 7, 2017
Equine Rescue League Open House - through October 22, 2017
The Horse in Ancient Greek Art - through January 14, 2018
2017 Music Series at Barnhouse Brewery - Saturdays through October 28, 2017
Historic Leesburg Haunted Brew Crawl - through October 31, 2017
Paint and Wine at Bogati Winery - October 22, 2017