Happy Virginia Wine Month! October is dedicated to celebrating and enjoying the delicious wine in Virginia. Of course, I may be biased in saying that the best wine is in Loudoun, but I'll say it anyway :) This weekend we are highlighting events where you can enjoy great LoCo vino! Share your Virginia Wine Month memories with us by using #LoveLoudoun and #VAWineMonth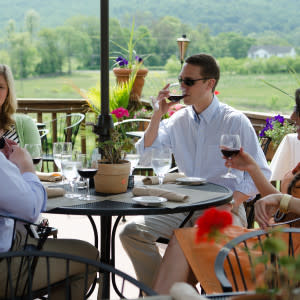 In celebration of Virginia Wine Month, Grandale Restaurant is featuring different Virginia and Loudoun wines all month long. Try a flight of four wines, do a table-side tasting or order a bottle to enjoy with your farm-to-fork dinner with a beautiful view of the changing scenery at 868 Estate Vineyards. Make your reservations today!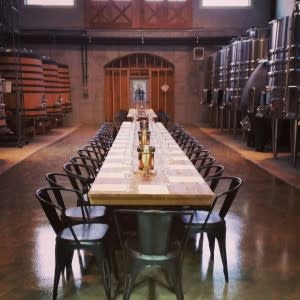 October 2
Stone Tower Winery is stunning. During the harvest season, it is even more beautiful which I didn't think was possible! Enjoy the beauty while also indulging in amazing wine and a great gourmet four-course meal. Seating for this event is limited so purchase your last minute tickets asap.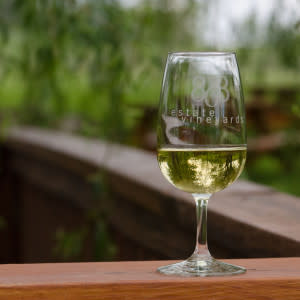 The best part of harvest and the Fall season are the beautiful colors. 868 Estate Vineyards says the best place to enjoy them is outside on their patio with a glass of vino n hand. Spend the afternoon at the vineyard exploring the grounds, vines and much more.
This is only the first weekend of Virginia Wine Month so make sure to check out our events calendar for what's going on all month long. Here are some other great events happening this weekend in Loudoun:
Brambleton Farmers Market - Month of October
Pumpkinville Fall Fest: Leesburg Animal Park - Month of October
Corn Maize and Fall Festival: Temple Hall Farm Regional Park - Month of October
23rd Annual Fall Harvest Festival: Great Country Farms - Month of October
Art Exhibit: Arts in the Village Gallery - Month of October
Celebrating Ten Years, One Chef: Grandale Restaurant: Month of October
The Barns at Hamilton Station Tasting: Loudoun Visitor's Center: October 2
72nd Annual Waterford Homes Tour & Craft Exhibit - October 2 to 4
Leesburg's First Friday: October 2
Loudoun Men Are Cooking: National Conference Center - October 3
Secrets of Le Somm: European Wine: Casanel Vineyards - October 3
Live Music: Hunter's Run Winery - October 3
Live Music: North Gate Vineyard - October 3
Loudoun Symphony Orchestra - October 3
Live Music: 868 Estate Vineyards - October 3 & 4
Painting with Penny: North Gate Vineyard - October 4
Vine to Wine Harvest Series: Sunset Hills Vineyard - October 4