Not only is it Virginia Wine Month and harvest season, but Halloween is just around the corner, making this one of the busiest months in Loudoun! This weekend our farms, vineyards and other attractions are hosting numerous activities where visitors can do everything from indulge in food and wine pairings to find that perfect pumpkin and spend a day on the farm.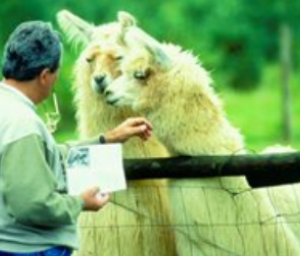 Loudoun Farm Color Tour - October 17 &  18
The colorful trees of the Blue Ridge, Short Hill and Sugarloaf Mountains set the stage for this free self-guided tour of several farms in Loudoun's countryside. Visit horses, sheep and alpacas in their natural environments; pick-your-own apples and pumpkins; tour a nursery or visit a winery. Enjoy the colors, people and products of Loudoun during these two days of fun, education and agritainment.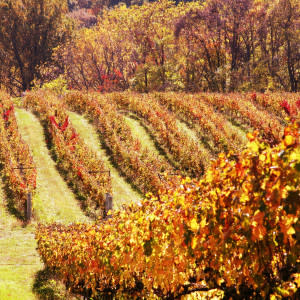 Harvest Celebration at Breaux Vineyards - October 17
Celebrate the 2015 harvest season at Breaux Vineyards' new tasting room. Enjoy vineyard tours, wine tastings, food, live music, craft vendors and more!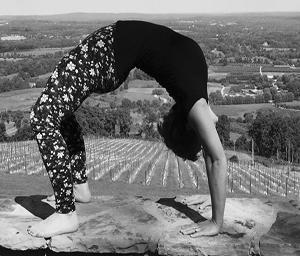 Bends and Brews - October 18
Grab a yoga mat for a relaxing session on top of the mountain as Dirt Farm Brewing hosts its first yoga event.Colleen Gillis, former teacher at Down Dog Yoga, will lead a 75 minute, all levels power vinyasa flow on the  brewery's patio.
As always, make sure to check out our events calendar for the most up-to-date listings in Loudoun and here are other events happening this weekend:
Brambleton Farmers Market - Month of October
Pumpkinville Fall Fest: Leesburg Animal Park - Until November 3
Corn Maize and Fall Festival: Temple Hall Farm - Until November 3
23rd Annual Fall Harvest Festival: Great Country Farms - Month of October
Virginia Wine Month Dinner: Grandale Restaurant - Until November 1
Celebrating 10 Years, One Chef: Grandale Restaurant - Until November 1
Art Exhibit: Arts in the Village Gallery - Month of October
8th Annual Oktoberfest: Doner Bistro - October 15 to 18
Adventures in Halloweenville: Village at Leesburg - October Weekends
Tasting Night: Grandale Restaurant - October 16
Shocktober Haunted House - October Weekends
Wine, Dine & Moments in Time Dinner - October 16
7th Year Anniversary: Casanel Vineyards - October 17
Ball's Bluff Walking Tour - October 17
Annual Harvest Tour: Lost Creek Winery - October 17 & 18
Aldie Harvest Festival - October 17
Secrets of Le Somm: Casanel Vineyards - October 17
Art Harvest Festival - October 17 & 18
Live music at 868 Estate Vineyards - October 17 & 18
Vines, wine and fall colors: 868 Estate Vineyards - October 17
Cooking class at Salamander Resort & Spa - October 17
2nd Annual Car Show Cruisin' the Village - October 17
Hillsboro Heritage Day - October 17
Arts in the Village Gallery Reception - October 17
The Sprouted Spoon Food Truck at North Gate Vineyard - October 17 & 18
Willie White live at North Gate Vineyard - October 17
Winemaker 101: Pressing at 868 Estate Vineyards - October 18
2 Pound Sterling Live at North Gate Vineyard - October 18
Casanel Vineyards and Winery 7th anniversary - October 18
Wine and Cigar pairing: The Barns at Hamilton Station - October 18
Family Stream Day: Claude Moore Park -  October 18