As harvest season winds down in wine country, many of the Loudoun wineries are winding up with fun celebrations this weekend. Enjoy a four-course meal paired with Casanel Vineyards wine, meet the winemaker at 868 Estate Vineyards or join Sunset Hills Vineyard for their 7th Anniversary party. Share your experiences with us by using #LoveLoudoun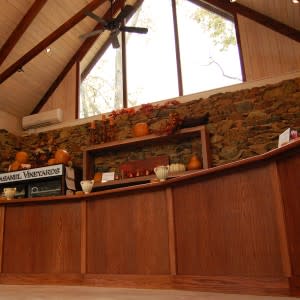 Casanel Vineyards and Winery will be hosting their 2nd Annual End of Harvest Winemaker's Dinner. Join the DeSouza family and Amphore Catering Group for a delicious 4 course menu featuring their 2013 and 2014 Award winning wine.
Join 868 Estate Vineyards as they celebrate the release of their new Reserve Riesling and Reserve Altezza. Guests will get the opportunity to chat with winemaker Carl DiManno and local artists Susan Care and M. Jane Johnson who designed the beautiful bottle labels. Make sure to get your reserve bottle signed before it's too late!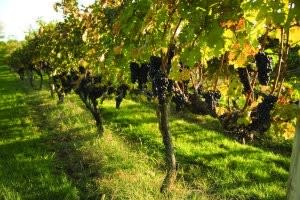 From the planting of the first vines in 1999, Mike and Diane Canney had a vision of making exceptional award-winning wine that was gentle on the land. Now, with Sunset Hills Vineyard's 7th Anniversary of the opening of their 1870 Amish renovated farm, they have a lot to celebrate! Enjoy complimentary food samples, live music, raffle drawings, beer from Lost Rhino Brewery, and more.
As always, make sure to check out our events calendar for all of the latest going on in Loudoun. Here are some other great events this weekend:
Abstract Art Exhibit: Arts in the Village Gallery - Month of November
Tasting Night: Grandale Restaurant - November 20
Annual Tree Lighting Festival: Village at Leesburg - November 21
Horse-Drawn Carriage Rides: Village at Leesburg - Until December 19
Barn Dance: Temple Hall Farm Regional Park - November 21
12th Annual Freeze Your Gizzard 5K: Ida Lee Park - November 21
Spectacular Musical Tree Show: Village at Leesburg - Until January 3