Cheers for the weekend in Loudoun! With Mother's Day going on, there are so many great brunches, wine tastings, dinners and more! However, here are a couple events in Loudoun that are for the unconventional: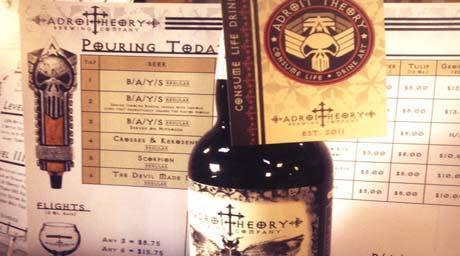 Test your palette by sampling four hellacious local brews from Adroit Theory Brewing Company paired with a four-course, locally sourced dinner by Grandale Vintner's Table. From a Mango IPA to a Russian Imperial Stout, this powerful lineup is not for the faint of heart! Get your tickets to this unique experience today!
Come one. Come all to one of the nation's largest steeplechase races as it celebrates it's 91st anniversary this Saturday, May 7th. More than 50,000 people will gather at Great Meadow to socialize and watch some of the finest horses in the world compete over the lush green course. Bring your favorite derby hat and enjoy the day!
As always, make sure to check out our events calendar for the latest info on what's going on in Loudoun. Here are some other great events this weekend:
Brambleton Farmers Market - Until October 30
Mixed Media Art Exhibit: Arts in the Village Gallery - Until May 31
Virginia Museum of Fine Arts Exhibit: National Sporting Library & Museum - Until July 31
Art Exhibit Opening Reception: National Sporting Library & Museum - May 6
First Friday - May 6
TGIF: North Gate Vineyard - May 6
Mad Hatter's Tea Party - May 6 & 7
Live Music: North Gate Vineyard - May 7
Sprouted Spoon Food Truck: North Gate Vineyard - May 7
VMFA Curator Lecture: National Sporting Library and Museum - May 7
Flights & Bites Pairing Night: Hidden Brook Winery - May 7
Live Music: Notaviva Vineyards - May 7
Moms Go Free: Harpers Ferry Adventure Center - May 7 & 8
Cynthia Rowley Appearance: Belfort Furniture - May 7
Mother's Day Brunch: Breaux Vineyards - May 8th
Mother's Day Celebration: North Gate Vineyard - May 8
Mother's Day Brunch: Lansdowne Resort - May 8
Mother's Day Celebration: Hidden Brook Winery - May 8
Mother's Day Event: 868 Estate Vineyards - May 8