This weekend it is all about wine in LoCo. The wineries have plenty of great events that cater to all interests from painting to music to food to mysteries and more! Never have an open slot in your weekend calendar when there are so many great events to go to in Loudoun and, extra bonus, you get to enjoy delicious wine while doing it! We've highlighted a few options and be sure to Instagram, Tweet and share your experience in Loudoun with us by tagging @VisitLoudoun and using #LoveLoudoun or #LoCoVA !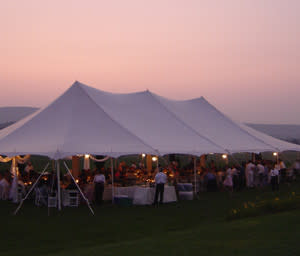 Join Breaux Vineyards and guests on Saturday March 21st for their first interactive murder mystery dinner! Transport back to a local saloon in the Wild West, but watch your back. You never know when the mystery will claim its first victim. Enjoy a light-hearted cocktail hour before saddling up and preparing to solve what happened at the saloon that night. Get your tickets today!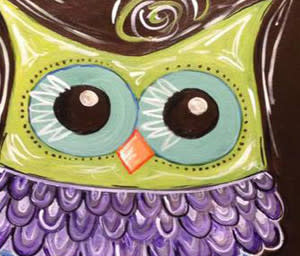 Enjoy a delicious glass of vino at Winery 32 while creating your own masterpiece. Don't worry if you have no artistic talent, like me, there is no painting experience needed and you will be guided with step by step instructions on how to paint like a pro. Make sure to sign up for your space today so you don't miss out on this opportunity to realize your untapped potential as an artist.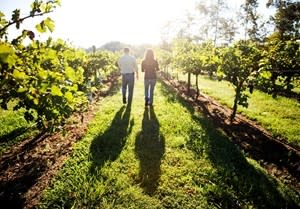 Lost Creek Vineyards has an amazing opportunity for you to meet Neal Wavra, a sommelier, specializing in the "King of Grapes" Cabernet Sauvignon from around the world. Join Neal and Lost Creek for an educational and insightful event to learn more about how Virginia wines compare to California, Washington, France and Chile. Reservations are required for this unique experience so reserve yours now.
Make sure to check out our calendar for other upcoming events. Other events happening this weekend are:
Contemplative Yoga in Nature: March 22nd – Oatlands Historic House and Gardens
GK's BBQ and Wine: March 20th – Dry Mill Vineyards and Winery
Friday Night Live: March 20th – Bogati Bodega Farm Winery
Tasting Night: March 20th – Grandale Restaurant
Eye in the Sky: March 21st – Smithsonian National Air and Space Museum Udvar Hazy Center
The Perfect Pairing: March 21st – North Gate Vineyards
VHSA Hunter Horse Show: March 22nd – Fox Chase Farm
Murder Mystery: March 22nd – 868 Estate Vineyards
Winemaker 101: March 22nd – 868 Estate Vineyards
Spring Time Painting: March 22nd – North Gate Vineyards
Disco Inferno Murder Mystery: March 22nd – Oatlands Historic House and Gardens