You've marked off all the days in your calendar. The countdown has come to 0:00. The LoCo Brewfest is finally here! *break for screams*
I know that you all are as excited as I am to hang out on the LoCo Ale Trail meeting brewers, hanging out with friends and, of course, drinking delicious new beers! In case you've been living under a rock and don't know what the LoCo Brewfest is all about, make sure to check out our blog and the website for all the information. Here is a quick breakdown:
2017 LoCo Brewfest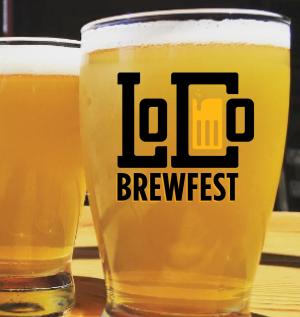 Come to the biggest beer release party of the year. Be the first to sample the newest brews from 18 Loudoun breweries on Saturday, May 13th at Loudoun Station from 1-6pm.  New beers include a Barrel Aged Milk Stout from Adroit Theory Brewing Company, a DIPA from Crooked Run Brewing and the Patiently Waiting IPL from Solace Brewing Company who hasn't even opened their tasting room yet! For a full list of beers and participating breweries, check out the website. While there, you can find out about all of the great Loudoun Station restaurants that will be offering food options like Basil Leaf Grill, Blackfinn Ameripub, Famous Toastery and more. It wouldn't be a beer festival without fun outdoor games brought to you by The Zone and music by The Darby Brothers playing in the background. Get your tickets now!
As always, check out our events calendar for all that is happening in Loudoun. Here are some other great events this weekend:
Trivia: Jack's Run Brewing Company - May 12
Vertical Tasting: The Vineyards & Winery at Lost Creek - May 12
Andre Pater Exhibit: The National Sporting Library & Museum - Until August 13
Bistro Nights: Doukenie Winery - May 12
Music at the Manor: Paxton Manor - May 12
Afternoon with the Winemaker: Tarara Winery - May 13
Drunken Showcase - May 13
Mother's Day Rose: Bluemont Vineyard - May 13 & 14
Pints & Poses: Jack's Run Brewing Company - May 13
Live Music: Jack's Run Brewing Company - May 13
Space Day: Udvar Hazy - May 13
Strawberry Jubilee: Great Country Farms - May 13 & 14
This is My Brave: Rust Library - May 13
Touch A Truck - May 13
Live Music: North Gate Vineyard - May 13
2017 Music Series: Barnhouse Brewery - May 13
Drunken Showtunes: Leesburg Brewing Company - May 14
Mother's Day Brunch: Breaux Vineyards - May 14
Mother's Day Dining: Grandale Vintner's Table - May 14
Mother's Day Dinner: Goodstone Inn & Restaurant - May 14
Mother's Day Events: North Gate Vineyard - May 14
Mother's Day Picnics: Bogati Winery - May 14
Mother's Day Tea: The Stable at Bluemont Vineyard - May 14
Teenage Trials - May 14
Hangover Brunch: Lost Rhino Retreat - May 14