Bees, art and barbecue. There's no where else you can get all of that in one weekend except for Loudoun! This edition of Loudoun's weekend guide highlights the Bee Festival at Banshee Reeks, the art festival at Dulles Town Center and a pitmaster event series with Barnhouse Brewery and Smokehouse Live. Here is how you can enjoy them all:
Bee Outdoors Festival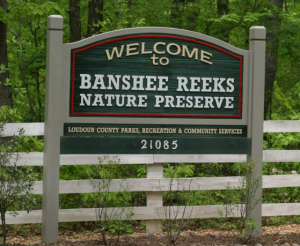 Join Banshee Reeks Nature Preserve in Loudoun on June 24th for the Summer in the Reeks: Bee Outdoor Festival! Enjoy presentations and guided hikes about pollinators like the honey bee, butterflies and more. Bring the whole family to participate in kids activities from a cat fishing derby to crafts and games and live demonstrations like bee houses, nature sketching, archaeology digs, flying displays and so much more.
Dulles Summer Fine Art Festival
Head to Dulles Town Center on Saturday and Sunday for the Dulles Summer Fine Art Festival held by Paragon Fine Arts Festival organization. This weekend long festival will allow guests to browse and appreciate the works of local and regional artists who specialize in ceramics, glass, jewelry, metalwork, painting, digital media, sculptures, graphics, wood work and more.
Pitmaster Series - Prep, Grill & Chill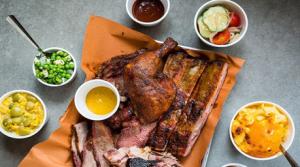 Smokehouse Live invites you to join them this weekend at Barnhouse Brewery on the LoCo Ale Trail. The Pitmaster Series will feature great local music, fun games and so much more. Award-winning Smokehouse Live pitmaster Jim Foss will share his master BBQ secrets and let you try your hand at the grill. Get your tickets today which will include lunch, beer flights, hands-on grill instructions and a brewery tour.
As always, check out our events calendar to find out all that is happening in Loudoun and the community. Here are some other great events happening this weekend:
Andre Pater Exhibit: National Sporting Library & Museum - Until August 13
The Carnival: One Loudoun - Until June 25
You Can't Take it With You - June 23 & 24
Moo Thru Ice Cream - June 23-25
June Fourth Friday: Breaux Vineyards - June 23
Bistro Nights: Doukenie Winery - June 23
Farm to Table Fridays: Bluemont Vineyard - June 23
Live Music: North Gate Vineyard - June 24
2017 Music Series: Barnhouse Brewery- June 24
Summer Concert Series: Tarara Winery - June 24
Bluemont Concert Series - June 24
Hangover Brunch - June 25