Welcome to another edition of Loudoun's Weekend Guide! Find out all of the great things that you can do in LoCo this weekend like enjoy the carnival at One Loudoun, shop local produce while sipping on Bluemont Vineyard wine and help Old Ox Brewery celebrate their 3-year anniversary! 
The Carnival at One Loudoun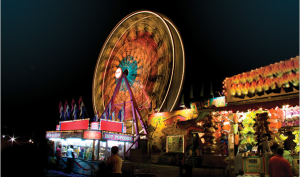 One Loudoun invites you to have a great time their carnival! The carnival is open every day until June 25th. Enjoy dinner at one of One Loudoun's great restaurants like Aggio, Sense of Thai, Matchbox and more before heading over for the fun (or after to protect your stomach). The carnival will feature 40 different attractions from awesome adventure rides to classic carnival games.
Farm to Table Fridays - June 16
Head over to Bluemont Vineyards for their new Farm to Table Friday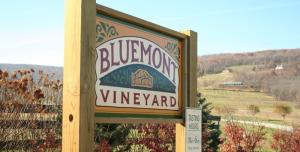 events. Each Friday, Bluemont will be showcasing several local Loudoun farms for you to taste and enjoy great local produce. Bluemont Vineyards will also be serving meals created with the local ingredients for you to pair with your favorite Bluemont vino. Don't forget, Bluemont Vineyards is open late on Fridays so make it a whole evening of fun!
YOX Party - June 17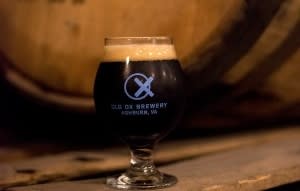 Help Old Ox Brewery celebrate their three-year anniversary by joining them for an epic party this Saturday, June 17! This great party with feature delicious beers like the Year of The Ox release, limited edition beers and special guest taps that you have to be there to enjoy. Pair your brews with local food trucks while enjoying live music too. Get your tickets now so you don't miss out.
As always, check out our events calendar for all that is going on in Loudoun and the community. Here are other great events happening this weekend:
BREWmont Father's Day: Bluemont Vineyards - All Weekend Long
Andre Pater Exhibit: National Sporting Library and Museum - Until August 13
Bistro Nights: Doueknie Winery - June 16
Live Music: North Gate Vineyard - June 17
2017 Music Series: Barnhouse Brewery - June 17
Summer Concert Series: Tarara Winery - June 17
Bacon, Brews & Blues: Grandale Vintner's Table - June 18
Father's Day Blues, Brews & BBQ: Goodstone Inn & Restaurant - June 18
Father's Day Brunch: Magnolia's at the Mill - June 18
Father's Day Cigars: Bogati Winery - June 18
Father's Day Oysterfest: North Gate Vineyard - June 18
Hangover Brunch: Lost Rhino Retreat - June 19