It's that time of the week again. Loudoun's Weekend Guide is out! It may be just me (well I actually know that it's just me), but I think that this is the most important weekend guide of the year because it's my birthday weekend! I'm so lucky that there are so many great events happening in Loudoun this weekend for me to go to in celebration. We hope to see you out and about with families and friends at a Leesburg Brew Crawl, the Tarara Summer Concerts or a historical tour of Aldie.
Leesburg Brew Crawl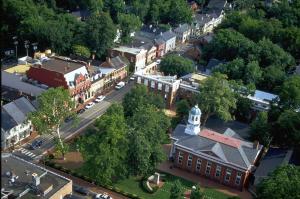 The craft beer scene in Downtown Leesburg has taken the summer by storm and has also brought along the debut the Leesburg Brew Crawl. This walking tour combines great LoCo Ale Trail brews, history and storytelling to create a one-of-a-kind experience in Leesburg. Get your friends and family (those of age, of course) to sample location creations while being regaled by the rich past of this historic Loudoun town. Tours are weekly on Thursday, Fridays, Saturdays and Sundays. Check here for more information.
Summer Concert Series
Tarara Winery is back at is this summer for their annual concert series featuring all of your favorite bands. This week, hop in your Delorean and set the dial to the 1980s because The Legwarmers are coming to Loudoun to rock on all night long.  This 80's cover band performs classics from AC/DC, Bestie Boys, Billy Idol, Blondie, Bon Jovie, Bruce Springsteen, Duran Durna, Eurythmics, Guns n' Roses and more. Get your tickets (or season passes) now so you can party under the stars with some wine, of course.
An Afternoon in Aldie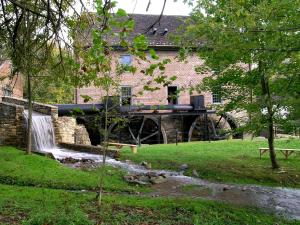 Take a step back in time with the Virginia Piedmont Heritage Area Association for An Afternoon in Aldie, a historical tour through the town highlighting some of the most important spots. Start the day at the Institute Farm, once home to the Loudoun Agricultural and Chemical Institute. Then, head on over to Furr Farm which saw extensive action during the Battle of Aldie in June of 1863. Historians at each site will cover a variety of topics relating to the Civil War, agricultural history, historic preservation, and more!
As always, check out our events calendar for all that is going on in Loudoun and in the community. Here are other great events happening this weekend:
Bold and Beautiful : Arts in the Village Gallery – Until July 31
Andre Pater Exhibit: National Sporting Library & Museum – Until August 13
Moo Thru Ice Cream: Hillsboro Old Stone School – All Weekend
Bistro Nights: Doukenie Winery – July 7
Farm to Table Fridays: Bluemont Vineyard – July 7
First Friday: Bogati Winery – July 7
Live Music: Jack's Run Brewing Company – July 8
First Responders Weekend: 868 Estate Vineyards – July 8
HeroHomes: Monks BBQ – July 8
2017 Music Series: Barnhouse Brewery – July 8
Acoustic on the Green – July 8
Live Music: 868 Estate Vineyards – July 8
Polo in the Park: Morven Park – July 8
Bluemont Summer Concert – July 9
Ice Cream Truck: North Gate Vineyard – July 9
Hangover Brunch: Lost Rhino Retreat – July 9
Live Music: 868 Estate Vineyards – July 9