Don't finish July out with a sizzle. Finish it out with a bang and they only way to do that, of course, is spending it in at one of the many events in Loudoun this weekend. ICYMI: Loudoun is the horse country capital of Virginia with roots dating back to the 1700's and we are celebrating that history in the weekend guide. Here are some equestrian themed events for you to enjoy with family and friends:
In a Sporting Light Exhibition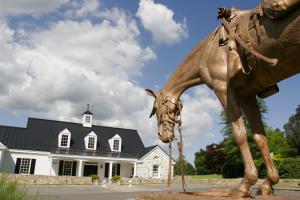 Head over to the National Sporting Library & Museum until August 13th to admire contemporary sporting artist Andre Pater's In a Sporting Light exhibit. Pater's refinement in pastels in addition to the classic medium of oil solidifies his rightful place as an illustrious artist in the 21st century and his works from collections across the country will be represented in the retrospective exhibition. Check it out before it's too late.
Polo in the Park
Morven Park has launched its inaugural season of Polo in the Park this summer at their International Equestrian Center. Spectators are encouraged to bring picnic baskets and blankets onto the terraced viewing area next to the riding arena, and a DJ will provide dance music in the pavilion tent immediately following the final polo matches throughout the summer. Stone Tower Winery– the Official Wine Sponsor of Polo in the Park – will offer wine for sale by the glass or by the bottle. Get your passes online now!
Piper Cup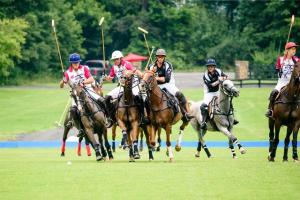 The 2nd Annual Piper Cup is a polo benefit for the Middleburg Humane Foundation at Banbury Cross Polo Club located in Middleburg, Virginia. The Piper cup with consist of exhilarating polo matches, a silent auction, live music, great food and more. Get your tickets and don't miss out on this great equestrian event in Loudoun!
As always, check out our events calendar to find everything that is going on in Loudoun and the community. Here are some other great events for you to enjoy this weekend:
Bold and Beautiful: Arts in the Village Gallery - Until July 31
Piedmont Arts Summer Stage - All Weekend
SunTrust's onUp Tour - All Weekend
Leesburg Brew Crawl - All Weekend
Moo Thru Ice Cream: Hillsboro Old Stone School - All Weekend
July Fourth Friday: Breaux Vineyards - July 28
Open Late Concert Series: National Sporting Library & Museum - July 28
Paint & A Pint: Jack's Run Brewing Company - July 28
Bistro Nights: Doukenie Winery - July 28
Farm to Table Fridays: Bluemont Vineyard - July 28
Live Music: Ocelot Brewing Company - July 29
Live Music: Jacks Run Brewing Company - July 29
Live Music: North Gate Vineyard - July 29
Live Music at the Loudoun County Fair - July 29
2017 Music Series: Barnhouse Brewery - July 29
Acoustic on the Green - July 29
Live Music: 868 Estate Vineyards - July 29
Summer Concert Series: Tarara Winery - July 29
Blended Winery Tour Through Loudoun - July 30
Bluemont Summer Concert - July 30
Live Music: North Gate Vineyard - July 30
Friendship Day: Bogati Winery - June 30
Hangover Brunch: Lost Rhino Retreat - June 30
Live Music: 868 Estate Vineyards - June 30