It's finally Friday! And you know what that means. The latest edition of Loudoun's Weekend Guide is hitting your newsfeed with great events for you to enjoy at Loudoun's wineries. Take a seat and enjoy the production of "Adam and Eve Diaries" at North Gate Vineyard, support a great cause at 868 Estate Vineyards or be serenaded by Frank Sinatra at Bogati Winery. Find out more below:
Adam & Even Diaries Dinner Theatre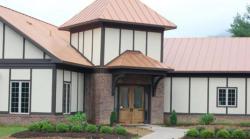 Grab your friends and head to North Gate Vineyard this weekend for an evening of award-winning wines, gourmet food and excellent entertainment as prize-winning Loudoun playwright puts her own twist of Mark Twain's romantic comedy Adam and Eve Diaries. Get your tickets now for a night filled with a dinner and a show, plus desserts at intermission!
Hot Dogs for a Tail-Wagging Cause
868 Estate Vineyards invites you to join them this Saturday as they support the Healing Hearts Animal Rescue Group as they carry out their mission to provide foster homes and forever-homes for animals. Fill yourself with hotdogs from The Grill, listen to live music from Deane Kern, challenge your friends to cornhole, drink some great wine (of course) and so much more. 
So Frank Sinatra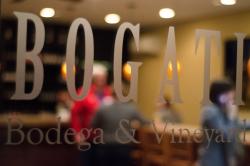 Cabaret Night is getting into the swing on things this weekend at Bogati Winery as they invite Peter Pavone, a Las Vegas Artist of the Year Frank Sinatra Impersonator, to serenade the crowd Saturday night. Get ready for an enchanted evening of music, food and wine with Ol' Blue Eyes himself. So, get your tickets and bring your Rat Pack for a fun-filled evening at the first event in Bogati's Cabaret Night series.
As always, check out our events calendar for all that is going on in Loudoun and in the community. Here are some other great events happening this weekend:
Bold And Beautiful: Arts in the Village Gallery - Until July 31
Andre Pater Exhibit: National Sporting Library & Museum - Until August 13
Leesburg Brew Crawl - All Weekend Long
Moo Thru Ice Cream: Hillsboro Old Stone School - All Weekend Long
Live Music: Jack's Run Brewing Company - July 21
Bistro Nights: Doukenie Winery - July 21
Farm to Table Fridays: Bluemont Vineyard - July 21
Live Music: Jack's Run Brewing Company - July 22
Pints & Poses: Jack's Run Brewing Company - July 22
Live Music: North Gate Vineyard - July 22
2017 Music Series: Barnhouse Brewery - July 22
Acoustic on the Green - July 22
Live Music: 868 Estate Vineyards - July 22
Polo in the Park: Morven Park - July 22
Summer Concert Series: Tarara Winery - July 22
Bluemont Summer Concert - July 23
Come Paint With Us: Breaux Vineyards - July 23
Live Music: North Gate Vineyard - July 23
My Favorite Sings Cabaret - July 23
Hangover Brunch: Lost Rhino Retreat - July 23
Live Music: 868 Estate Vineyards - July 23