This weekend is all about the beer in LoCo as the Ale Trail will be flooded with big events. Paper is the traditional gift for a one year anniversary, so be sure to treat yourself to a ticket to Old Ox's BLOX Party on Saturday, a celebration of brewing delicious beer for 365 days. Just joining the party is Dirt Farm Brewing, as they celebrate on Friday with their Grand Opening in Bluemont. Be sure to join the party for new brews, great views, as well as live music and raffles. Finally, Mad Horse Brew Pub is celebrating their Grand Reopening under new ownership. The reopening will feature beer naming, as well as benefit a local charity for Veterans. If you find yourself on the trail this weekend make sure to tag your photos #LoCoAleTrail, and always use #LoveLoudoun to share your experiences.
Court is Back in Session- Friday July 10th 
Starting at 6:30PM at Union Cemetery, the Clerk's Office Historic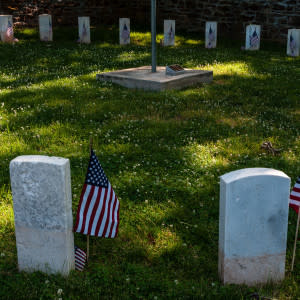 Records team and the Loudoun County's Sesquicentennial Committee will sponsor a wreath laying and presentation on the life of George K. Fox to honor his legacy of saving the court records from destruction. Brenda S. Butler, Chief Deputy Clerk for the Clerk of the Circuit Court, will give a presentation on the life of George K. Fox Jr. Mrs. Butler has conducted extensive research on the life and role Mr. Fox had in saving the court records. The court will also enter an order commemorating the July 10, 1865 court session and Mr. Fox.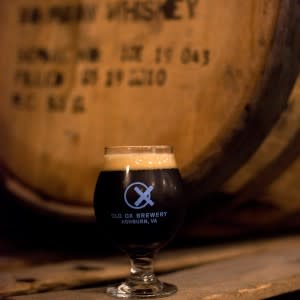 Celebrate Old Ox Brewery's 1-year anniversary and enjoy amazing beer, good fun, and great friends! Tickets are $25 online, and $30 at the door. Your BLOX Party Pass includes:
5 Beer Tickets (1 ticket per 4 oz. sample)
Commemorative 22-oz. bottle of Year of the Ox 2015 Imperial IPA
Fun for all ages including a Mechanical Ox
Cornhole
Live Music
Dunk Tank
Photo Booth
Moonbounce Big Frank's BBQ & Turkish Kabobs Food Trucks will be serving up crowd favorites
8 Chains North Birthday Weekend
To celebrate 5 years of wine making 8 Chains North will have a birthday cupcake and wine pairing, as well as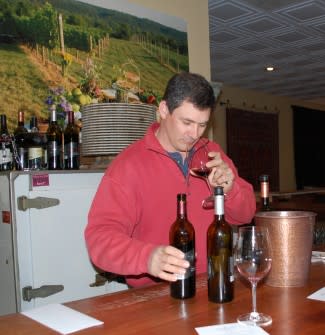 wine-infused cupcakes for purchase from Happily Ever After Bakery. And while you're there, enter the raffle for an 8 Chains North Birthday Basket full of wine and delicious goodies. Bringing your dog to the winery? Today is the last day of our Canine Costume Contest. Photos will be taken throughout the weekend of our furry friends dressed in costume and will award the winning costume—voted on by our customers—at the end of the weekend. Dress up your four-legged friend and then enjoy some wine in our dog park.
Check out all of our great events every week by going to our events calendar, or see a full list of this weekend's events below.
Dirt Farm Brewing Grand Opening- July 10
Art a la Carte with Mary Jennings- Salamander Resort & Spa, July 11
Brown is the New Black: an exhibit by wood-turner Harriet Maloney and photographer J Riley Stewart- Arts in the Village Gallery July 10-12
Friday Night Live at Bogati Bodega- July 10
Mad Horse Brew Pub Grand Reopening- July 10
Bluemont Concert Series: Jimmy and Moondi- Middleburg, July 11
Paella at Willowcroft Farm Vineyards- July 11
Willie White returns to North Gate Vineyard- July 11
Live Music at 868 Estate Vineyards- July 11
Bluemont Concert Series: Afrolachia ft. Cheick Hamala Diabate & Danny Knicely- Leesburg, July 12