Happy February! By now, you know that Punxsutawney Phil, that little rascal, saw his shadow and is predicting six more weeks of winter. Whether you are celebrating or dreading the news (like me), Loudoun has great events going on this weekend for you from exhibits at Udvar Hazy to a musical production with sparkling wine in between. 
Clouds in a Bag Exhibition - Until February 5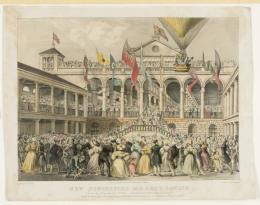 The invention of the balloon struck the men and women of the late 18th century like a thunderbolt. From August to December 1783 enormous crowds gathered to watch one balloon after another rise above the Paris rooftops, carrying the first human beings into the air. The "Clouds in a Bag" exhibit at the Smithsonian National Air & Space Museum Steven F. Udvar-Hazy Center showcases over 1,000 works of art, prints, posters, objects, manuscripts and books documenting the history of flight.
It's All About the Bubbles - February 4
Make a reservation at Breaux Vineyards this Saturday for their "It's All About the Bubbles" release party for their absolutely delicious newest Sparkling Rosé, an extended aged sparkling brut, alongside handmade macaroons from Best Buns Bread Company. See you there with a glass in hand!
The Empress's New Clothes - February 4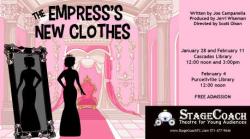 Empress Regina needs a new dress for the upcoming summit and it has to be absolutely perfect, just like everything else in the empire. When two wandering swindlers spin a yarn, the Empress allows herself to be taken in, along with everyone else, for fear of being thought a fool. Join us for Hans Christian Anderson's much loved story with an original and musical twist by Loudoun County playwright Joe Campanella at Purcellville Library. Produced by Jerri Wiseman. Directed by Scott Olson. 
As always check our events calendar for all that is going on in Loudoun. Here are some other great events this weekend:
Lucketts Bluegrass Concert - February 4
Wine & Soup Weekend: Bogati Winery - February 4 & 5
Music & Wine: 8 Chains North Winery - February 5
Sunday Sketch: National Sporting Library & Museum - February 6
Hangover Brunch: Lost Rhino Retreat -February 6