With romantic B&Bs, cozy wineries and decadent food options, Loudoun is the perfect place to celebrate love year-round. For Valentine's Day, our wineries, restaurants and other attractions are raising the bar on romance, offering special events throughout the weekend. Here are just some ideas of how you can spend Valentine's Day with your special someone:
Laughter is a great way to bring people together so join Notaviva Vineyards this weekend for their 5th Annual "My Funny Valentine" Comedy night featuring NBC Series Last Comic Standing semi-finalist Jason Weems! Enjoy great food, wine and laughs with your loved one.
Not into the typical Valentine's Day traditions like chocolates and flowers? Shocktober has you covered with the "My Bloody Valentine" blackout tour! Let the carvers take you and your sweetie on a trip through love-wrecked horrors with only the "romantic glow" to light the way.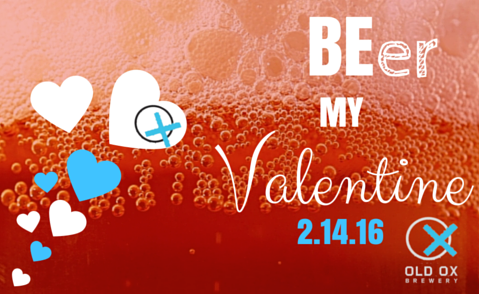 Old Ox Brewery is hosting a Valentine's Day event for the LoCo Ale Trail lovers. Sample a few aphrodisiac-infused beers, get a pint of your favorite Old Ox brew and take home a bottle of either Kristin's Passion or Kristin's Envy depending on how the night goes.
What is more romantic than brunch? Nothing. Join Stone Tower Winery for a beautiful and delicious love brunch this Sunday. Choose from different gourmet options for you and your love to share over great Stone Tower vino.
As always, make sure to check out our events calendar for the latest info on what's going on in Loudoun. Here are some other great events this weekend:
The Olden Times Fine Art Photography Exhibit - Until March 31st
All-Artist Show & Trunk Show: Arts in the Village Gallery - Until February 29
5th Annual Winter Weekend Sale - February 12-14
The Kennedys Performance: Hillsboro Old Stone School - February 12
LoCo Friday Night: 8 Chains North Winery - February 12
Valentine's Weekend: 868 Estate Vineyards - February 12-14
Romantic Valentine's Dining: Grandale Restaurant - February 12-14
Chocolate & Cabernet Tasting: Breaux Vineyards - February 13 & 14
Valentine's Day Weekend: Sunset Hills Vineyard - February 13-15
"It's a Perfect Match" Reserve Tasting: Sunset Hills Vineyard - February 13
Valent-wine's Day Weekend: 50 West Vineyard - February 13-15
2016 Vino Valentine Dinner: 8 Chains North Winery - February 13
Valentine's Day Sneak Peek Tasting: 50 West Vineyards - February 13
Capital Celtic Performance: Hunters Run Wine Barn - February 13
Laughter is an Aphrodisiac: Winery 32 - February 13
Who's Your Brambletine - February 13 & 14
Valentine's Day Pairing Event: Quattro Goombas Brewery - February 13 & 14
Valentine's La Dolce Vita Pairing: Lost Creek Winery - February 13 & 14
Bridal Luncheon: Stone Tower Winery - February 13
Dining Event for Valentine's Weekend: Lansdowne Resort - February 13
Backwards Broadway Cabaret: Oatlands Historic House & Gardens - February 13
Valentine's Day Wine Dinner: Creeks Edge Winery - February 14
Backwards Broadway Cabaret: Salamander Resort & Spa - February 14
Backwards Broadway Cabaret: Leesburg Brewing Company - February 14
Valentine's Day Celebration: North Gate Vineyard - February 14