Another weekend in Loudoun is fast approaching, and it looks like there may be some more winter weather in the cards. The greater Washington DC area has a reputation for overreacting to a bit of snow, so I think it's time we show all the New Englanders that we won't let a little dusting ruin our weekends! Shake off the cabin fever and check out some these great Loudoun offerings.
28th Annual Chocolates Galore & More!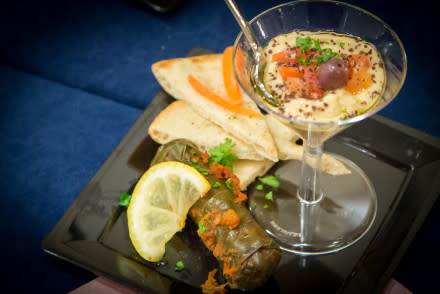 On Friday March 20 from 7:00 - 11:00 pm  Lansdowne Resort will host Chocolates Galore & More, one of the county's premier fundraising events. There will be free-flowing champagne and a dessert & hors d'ouevres competition featuring the area's finest restaurants and caterers. Proceeds from the event fund the YMCA Loudoun's Caring for Community Campaign, ensuring a genuine difference in the lives of those in our community who truly need assistance. Lansdowne is offering a special rate of $129 for the event.
Dry Mill Road CD Release Party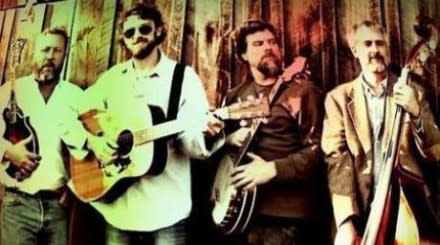 The high energy and heartfelt performances of Dry Mill Road come to Lost Rhino Brewing Company on Friday February 20 at 7:00 pm. They offer a good mix of traditional music and "not so" traditional takes on Led Zeppelin, Hank Williams, Bob Dylan, and the Beatles…to name a few. The band brings a full-blown entertainment experience to the stage with some very different blends of old, new, traditional, surprising twists and turns of musicality and phrasing.
Winter Talks: African Americans and the Battle of Bull Run (1861-1865)
On Saturday February 21 at 1:00 pm Historian and genealogist Pam Smith will help Loudoun celebrate Black History Month as she explores how African Americans participated in and were affected by the Battles of Bull Run, as well as her search for living descendants of these families. The event will take place at Oatlands Historic House and Gardens.
Here are all the events going on in Loudoun this weekend!
Of Wine & Roses Art Exhibit- Hillsborough Vineyards Feb 20 - 22
Art of the Piedmont Art Auction & Reception- Middleburg Community Center Feb. 20
GK's BBQ- Dry Mill Winery Feb. 20
Looking Forward Black History Month Exhibit- Purcellville Train Station Feb. 20 - 22
Tasting Night at Grandale Restaurant- Grandale Restaurant Feb. 20
Smithsonian TechQuest Game: Eye in the Sky- Udvar-Hazy Center Feb. 21
Contemplative Yoga in Nature- Oatlands Historic House and Gardens Feb. 22
Afternoon Tea at Oatlands- Oatlands Historic House and Gardens Feb. 22
Balls Bluff Remembrance Day- The Woodlands at Algonkian Feb. 22