Love is in the air in Loudoun, and many of our events this weekend are focused around Valentine's Day. With over 40 wineries in the county, you have plenty of options for romantic wine and food pairings. If cupid isn't in the cards for you this weekend, there are still plenty of fun events to check out.
The Romance Classics: Valentine's Day Edition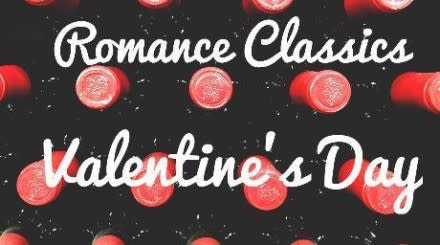 Visit Dry Mill Winery to explore the classic romance wines of history. From the powerful and deep of Amarone to the subtle and seductive of classic Bordeaux, taste the wines that made the drink synonymous with love! Learn the traditional method of decanting wine over candlelight, discuss food pairing tips, and sample wine styles from those that whet your appetite to those silky, sweet finishers.
Smithsonian TechQuest Game: Eye in the Sky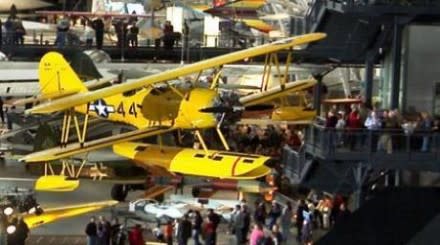 Smithsonian TechQuest, a new, alternate reality game at the Udvar-Hazy Center, will test your powers of observation, your problem-solving skills, and your decision-making abilities as you take on the role of intelligence analyst. Your mission is to find a missing U.S. military aircraft, using aerial surveillance tools. Success depends on verifying the intelligence you gather at every step. The game will engage you through hands-on activities and secret codes that lead to an ultimate conclusion. It is aimed at upper elementary and middle school visitors and their families.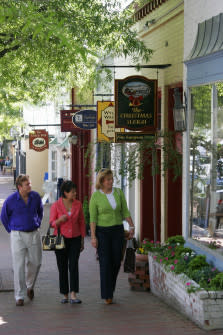 A self-guided activity, the game starts with a ten-minute orientation offered at regular intervals throughout the day. Staff will help guide you along the way. The game should take between 60 and 90 minutes.
4th Annual Winter Weekend Sale- Middleburg
Join the town of Middleburg on February 13, 14 and 15 for the 4th annual Winter Weekend Sale. During the Winter Weekend Sale, visitors will be able to hunt for some wonderful gifts for themselves and others while experiencing the small town charm of Middleburg. The sale is sponsored by the Town of Middleburg and the Middleburg Business & Professional Association.
Here are all the events going on in Loudoun this weekend!
Of Wine & Roses Art Exhibit: Hillsborough Vineyards Feb 8 – March 15
Smithsonian TechQuest Game: Eye in the Sky: Udvar-Hazy Center Feb 13 – Feb 14
Sunset Hills Vineyard Sparkling Soiree - An Exclusive Wine Club Event: Sunset Hills Vineyards Feb 13
Chocolate & Cabernet Tasting at Breaux Vineyards: Breaux Vineyards Feb 13 – Feb 15
4th Annual Winter Weekend Sale: Middleburg Feb 13 – Feb 15
Valentine's Dinner at 868 Estate: 868 Estate Vineyards Feb 13 – Feb 14
Looking Forward Black History Month Exhibit: Purcellville Train Station Feb 13 – Feb 15
Notaviva Vineyards presents the 4th Annual My Funny Valentine Comedy Night: Notaviva Vineyards Feb 13 – Feb 14
"He loves me, She loves me not" Valentine's Cabaret: Oatlands Historic House and Gardens Feb 13 – Feb 14
Valentine's Day Dinner: Piedmont's Table at Lansdowne Resort Feb 13 – Feb 14
Valentine's Chocolate & Wine Pairing at Greenhill Winery & Vineyards: Greenhill Winery & Vineyards Feb 13 – Feb 15
He Loves Me, She Loves Me Not Valentine's Cabaret: Oatlands Historic House and Gardens Feb 13 – Feb 14
Wine and Bites Pairings: Piedmont's Table at Lansdowne Resort Feb 13
The Romance Classics: Valentine's Day Edition: Dry Mill Vineyards & Winery Feb 13 – Feb 15
My Bloody Valentine - Shocktober: Paxton Manor Feb 13 – Feb 14
8 Chains North 2015 Vino Valentine Dinner: 8 Chains North Winery Feb 14
VHSA Associate Jumper Show at Fox Chase Farm: Foxchase Farm Feb 14
Valentine's Weekend Wine & Chocolate Pairing: Sunset Hills Vineyards Feb 14 – Feb 15
Lost Creek Winery Valentine's Day Pairing: Lost Creek Winery Feb 14
Afternoon Tea at Oatlands: Oatlands Historic House and Plantation Feb 14
Valentine Day Sparkling wine and Roses: Willowcroft Vineyards Feb 14 – Feb 15
Valentine's Day Winemaker's Dinner: Hillsborough Vineyards Feb 14
Build Your Own 12 Stem Chocolate Bouquet: Piedmont's Table at Lansdowne Feb 14
5th Annual Loudoun Grown Expo: Purcellville Feb 14 – Feb 15
Food and Wine Pairing: Two Twisted Posts Feb 14
Sip and Paint at Winery 32: Winery 32 Feb 15