Hunting for Easter eggs and trying to resist eating all of the candy in your basket can really work up an appetite. If you don't have any brunch or dinner plans for this holiday weekend, have no fear. We have found a few great local options for you and your family to enjoy.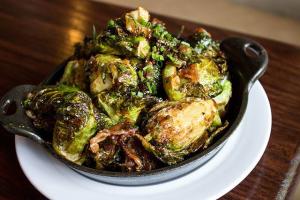 Copperwood Tavern invites you to join them for a farm-to-table brunch this Sunday. Family and friends can enjoy brunch cocktails like a Beef Jerky Bloody Mary or an Iced Virginian. Keep the deliciousness going with some of their featured brunch plates like Duck Deviled Eggs, Fried Brussels Sprouts, Blueberry Ricotta Pancakes, Copperwood Breakfast Sandwich and so much more. Check out the full menu on line and make your last-minute reservation now.
Grandale Vintner's Table has always believed that the best food moves directly from the farm to the table with as few footsteps as possible. Experience their local food prepared by expert chef Author Clark. For this holiday weekend, Grandale is featuring a special three-course celebration menu. Make your reservations to ensure you don't miss out.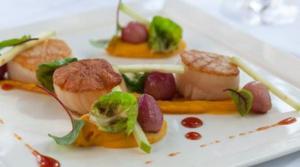 Goodstone Inn & Restaurant offers breathtaking vistas of the Blue Ridge Mountains with surrounding countryside views from every vantage point. Enjoy the views alongside of a delicious meal at their Easter Dinner. The delicious menu includes rabbit terrine, Easter egg radish, braised lamb steak and rosemary panna cotta. 
We hope that you enjoy your Easter weekend in Loudoun. If you are looking for more events this weekend check out our events calendar or our latest guest blog. Share your experiences with us by using #LoveLoudoun