If you're looking for a memorable volunteering opportunity, a chance to shop locally (that doesn't involve going to a crowded mall), or a night out with delicious holiday drink specials, look no further than Loudoun County! The holidays are fast approaching which means this weekend is a busy one! We've compiled a list of some great happenings but don't forget to check our website for a full list of events and attractions. Also, use #LoveLoudoun to show us your weekend fun on social media!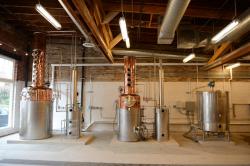 Feeling generous and looking to volunteer your time in a unique, memorable way? Owners of Catoctin Creek Distilling Company, Scott & Becky Harris are looking for volunteers this Saturday, December 9th to bottle Roundstone Rye. How cool is that? Prior to bottling, Scott & Becky will provide breakfast and take volunteers on a tour of the facility. Throughout the workshop, you'll learn how to bottle, cap, seal and label whiskey; you'll finish the day with a special tasting! This event is meant to be informative and fun, plus you can even purchase a signed bottle that you filled yourself- what a great gift idea!  
Still need to find a special holiday gift?!

Lost Rhino Brewing Company is hosting a Holiday Craft Market on Sunday, December 10th where local vendors will be selling unique merchandise like bottle cap art, craft beer t-shirts, local soaps, recycled crafts and much more. This craft fair will offer plenty of food, cider, hot chocolate and beer; a perfect combination while you shop! You'll have a wonderful CRAFTernoon.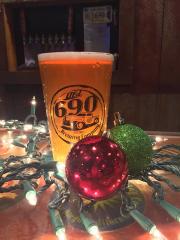 If you're looking for a fun Christmas experience complete with bright lights, exciting decorations and holiday drink specials, look no further than Old 690 Brewing Company! Old 690 has created a special Winter Wonderland with its Pop-Up Christmas Brewery. Dress in Christmas swag on Friday, December 8th, to receive happy hour specials and on Sunday, December 10th, bring nonperishable food items and/or winter clothing to help local families in need. Delight in holiday drinks like the Toasted Snowman, Santa's Red Eye Beer and more! Also in the works: a fun selfie station. This Pop-Up Brewery is sure to put you in the holiday spirit!
Other happenings:
Breakfast with Santa at Crème de la Crème – December 9, 2017
Cork Crafting at 868 Estate Vineyards – December 9, 2017
Holiday Open House at Breaux Vineyards – December 9th & 10th
Pictures with Santa Holiday Bazaar at LVFC – December 9th & 10th
Wine Down Yoga Class - through December 17, 2017
Horse-Drawn Carriage Rides - through December 23, 2017
Toys for Tots Toy Drive at Bogati Winery - through December 23, 2017
Amazing Farm Fun Winter Days - through December 23, 2017
Gallery Talk- through December 27, 2017
Spectacular Musical Tree Show - recurring daily through January 1, 2018
Amazing Farm Fun Winter Nights- through January 5, 2015
The Horse and the Camera - through January 7, 2018
The Horse in Ancient Greek Art - through January 14, 2018
Leesburg Brew Crawl - recurring weekly Thursday-Sunday
Penny Tastings at Tarara Winery- recurring weekly on Saturday & Sunday
Friday Night Wine Tastings at Magnolias at the Mill- recurring weekly on Friday