Monday will mark the start of a brand new year which means you have one more weekend of 2017 to celebrate in Loudoun! To read about a few New Year's Eve events happening this weekend, click here. If you're interested in other happenings in Loudoun, continue reading!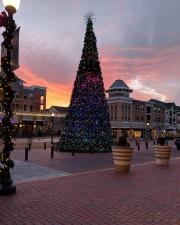 January 1st will mark the last day of the Spectacular Musical Tree Show at the Village at Leesburg. If you haven't had a chance to view this tree in person, it's something you don't want to miss! This beautiful tree is five stories tall and boasts about 15,000 lights. Daily music and light shows occur on the hour between 12:00 p.m. and 9:00 p.m. The tree truly is spectacular and if you don't view it now, you'll have to wait until next Christmas to see it.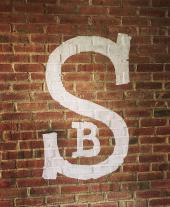 There's a new bar in town and we're excited! SideBar is located in downtown Leesburg and will be the go-to spot for a fun, late-night bar scene and will also offer a coffee bar, brunch, lunch and dinner. The establishment is now open but will host it's official grand opening on New Year's Eve with a 1920's themed celebration. There will also be a New Year's Day brunch complete with a Bloody Mary bar, a mimosa bar and sparkling cocktail specials- yum!
 
The National Sporting Library & Museum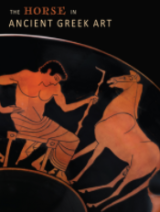 is displaying The Horse in Ancient Greek Art, which features Greek vases and sculpture from the 8th to the 4th centuries. These works of art illustrate ancient equestrian life including the significance of the horse in ancient Greek culture, the horsemanship skills and the imagery of the horse. This exhibit is open through January 14th.

Other happenings:
Amazing Farm Fun Winter Nights on the Farm- through January 5, 2015
The Horse and the Camera - through January 7, 2018
Leesburg Brew Crawl - recurring weekly Thursday-Sunday
Penny Tastings at Tarara Winery- recurring weekly on Saturday & Sunday
Friday Night Wine Tastings at Magnolias at the Mill- recurring weekly on Friday