Don't let your weekend get bogged down with school supplies shopping, or, in my case, binge watching Walking Dead before Sunday's  spin-off premiere. Instead get out and enjoy summer in Loudoun while it lasts with these great events! Make sure to tag your photos #LoveLoudoun to share your experiences with us!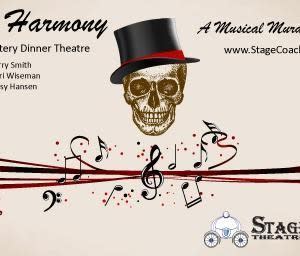 During the run of this traveling music show by StageCoach Theater Company, tensions run high between the performers and stage crew. Enjoy a taste of musical entertainment performed for the crowd while watching the laughs behind the scenes at Savoir Fare. But watch carefully – someone is out for revenge and is plotting their victim's demise. Can you listen to the music, watch for clues, drink delicious vino and determine who the murderer is, how they will be killed and who the victim will be in time to prevent a murder? Find out what kind of detective you are by getting tickets to the Murder Mystery Dinner Theater!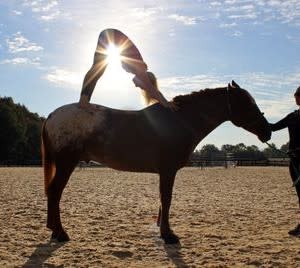 Spend Sunday, or all next week, relaxing and unwinding at Salamander Resort & Spa's amazing spa week featuring yoga at sunset, yoga in the stables (which I have done and it is well worth getting up super early) and even happy hour yoga! Become mentally, physically and spiritually inspired this week in Loudoun.
There are many other events going on in Loudoun this weekend. Find the one you like the most and enjoy. As always, make sure to check out our events calendar to stay up to date on all of the happenings in LoCo:
Brambleton Farmers Market - Until November 1st
Art A La Carte with Mary Jennings - Until September 5th
Persons of Interest Sculptor Exhibit: Arts in the Village Gallery - Month of August
Bluegrass Jam: Notaviva Vineyards - First Saturday of Every Month
Plaza Party: Village at Leesburg - Every Friday & Saturday Through September
Friday Night Live: Bogati Bodega Farm Winery - August 21
Live Music: 868 Estate Vineyards - August 22
Art Gallery Sculptor Reception: Arts in the Village Gallery - August 22
Emily Guagliardi Live Music: North Gate Vineyard - August 22
Birding the Blue Ridge Center: Loudoun Wildlife Conservancy - August 22