Sipping wine, playing with dogs and shopping is the perfect combination for a weekend in Loudoun. Join Breaux Vineyards, Great Country Farms and Hidden Brook Winery this weekend for all the fun! Make sure to share your experiences with us by using #LoveLoudoun
Breaux Vineyards invites you to join them for their Wild Game Winemaker's Dinner on Saturday, April 23rd! Experience the unique and spectacular menu prepared by Chef Author from Grandale Farms paired with a variety of Breaux vino. Hosted by winemaker Heather Munden, this dinner will be educational, interactive and fun by exploring how wines pair with the delicious courses from alligator to elk!
There is nothing better than hanging out with a dog. It's just a fact. Head over to Great Country Farms this weekend for their Dog Days Bloom Festival. Romp around with your furry friend, test their skills in the training labyrinth or just enjoy the sunshine and the view of the blooming orchards on the farm.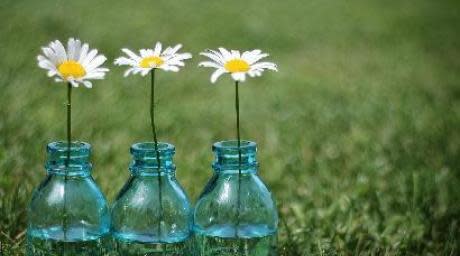 Local artists will be displaying their creations at Hidden Brook Winery this weekend! Stop by to admire and shop the local talent in Loudoun! You will also get to enjoy delicious Hidden Brook wine and live music from cover artists ranging from Dave Matthews to The Beatles!
As always, make sure to check out our events calendar for the latest info on what's going on in Loudoun. Here are some other great events this weekend:
Jewelry Exhibit: Arts in the Village Gallery – Until April 30
Brambleton Spring Yard Sale - April 23
Superhero 5K Fun Run - April 24
Historic Garden Week - April 24 & 25
8th Annual Bed and Breakfast Open House - April 24
Wellness Talk & Book Signing: Salamander Resort & Spa - April 24