April showers bring May flowers, but we are hoping that the April showers can hold off  just for this weekend so that you can explore Loudoun and partake in some of the great events going on. From judging wine to swinging golf clubs or strolling the streets in Leesburg, there's something for everyone in LoCoVA. So grab some friends, the family or take a day by yourself and choose an event you'll enjoy and be sure to Instagram, Tweet and share your experience in Loudoun with us by tagging @VisitLoudoun and using #LoveLoudoun or #LoCoVA !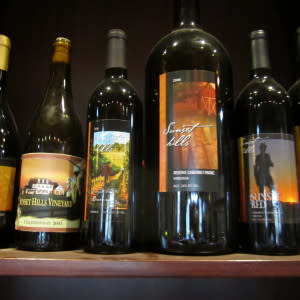 Join Winemaker Nate Walsh as a wine judge in the 2015 Sunset Hills Wine Competition. You will blind taste and judge Viognier from around the world while learning the history and methods used in wine judging as well as what characteristics judges look for in award winning wines. This is the perfect excuse to visit Sunset Hills Vineyard and taste delicious wine!
Join the Coalition to Salute America's Heroes at the Golf Club at Landsowne Resort on April 17, 2015. Swing clubs with wounded warriors for the chance to win team prizes, raffles and hole contests. Be a part of this great event to rebuild and restore hope for troops disabled in the war on terror.
Take your time to stroll the streets and see all the treasures hidden within the event. Tasty food, inspiring gift ideas, and one-of-a-kind art are just a few examples
of what you will find around every corner. During your visit, be sure to visit our Main Stage to listen to some great tunes or take the kiddos to the children's area for some hands-on fun. Make it a point to check out the amazing landscape displays that grow up overnight- then vote for your favorite! And be sure to hit the Wine and Beer Garden for a sampling of the region's finest spirits. Sounds like the perfect day!
A full list of the weekend's events are below, and be sure to check out our calendar for future weekend outings in Loudoun.
Experimentation: An Exhibit by Ceramist Melinda Croft and Painter Alice Mullen - Through month of April
Paranormal Tours - April 17
Friday Night Live - April 17
Tasting Night at Grandale - April 17
GK's BBQ and Wine - April 18
Nebbiolo Vertical - April 18
Rock the Dock - April 18
Smithsonian TechQuest Game: Eye in the Sky - April 18
Connor Duffy Live Music - April 18
8th Annual Brambleton Ribbon Run - April 18
Fast Friends Greyhound Rescue Meet and Greet - April 18
Lobster Maine-ia - April 18
Loudoun Lyric Opera "The Impresario" - April 18
Native Plant Sale - April 18
North Face Endurance Challenge - April 18 & 19
Wedding Venue Showcase - April 19
Sip and Paint - April 19