#LoudounIsReady
Loudoun Is Ready from Loudoun DED on Vimeo.
The time is finally here.
After some 10 weeks of lockdown Cana Vineyards & Winery owner Lisa Petty is ready for the weekend and to welcome guests back to the beautiful 43-acre estate outside of Middleburg. 
"We're very much looking forward to seeing our customers again," Petty said, noting they will be following all Phase 1 guidelines.  "We're only allowed to use our outside space, and that's limited to 50% capacity, but we have a beautiful new outdoor Sunset Pavilion with two tasting bars that will allow for social distancing."
Petty said she's excited to showcase three new vintages from award-winning winemaker Melanie Natoli: a 2019 Rosé of Merlot, a 2019 Rosé of Cabernet Sauvignon and a 2017 Unité Reserve red blend – made entirely with grapes from Cana's vineyard. "I just hope the rain stays away," Petty grins.
As part of its reopening promotional campaign, Cana is encouraging visitors to bring blankets and picnics. Guests will be greeted by staff in the parking area who will explain safety guidelines. Tables are limited to parties of 10 or less, and seating is 12ft apart – double the guidelines. Hand sanitizer will also be readily available.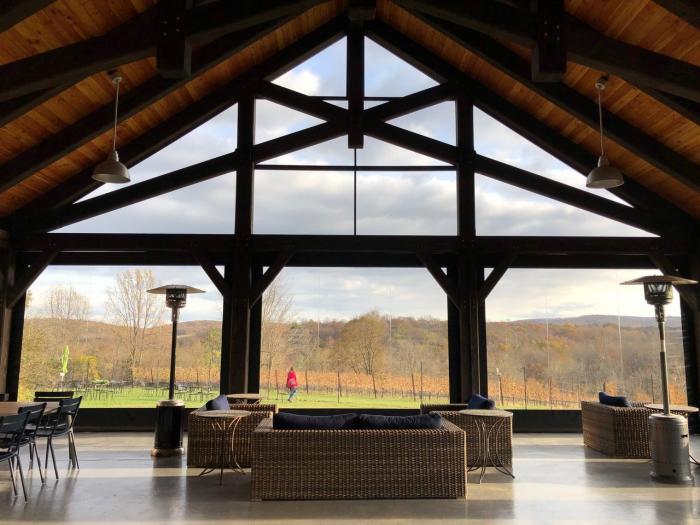 Across the county, Chris Burns of Old Ox Brewery, which has outlets in Ashburn and Middleburg, is also gearing up to reopen. Burns garnered national media attention for Old Ox's innovative salesmanship during lockdown, which included delivering beer with a musician and a plastic shark in tow and partnering with Cana to deliver beer and wine for Mobile Block Parties in various Loudoun neighborhoods. 
"It's been an emotional rollercoaster," Burns said. "We're not out of the woods yet but the prospect of reopening – even at reduced capacity with extraordinary safety measures in place – is exciting."
Old Ox Middleburg will open today, May 29th, with seating in front and out back, while Old Ox Ashburn will open Friday, June 4th, having just been granted temporary authority to expand seating into the parking lot and an adjacent grassy area alongside the W&OD Trail.
"We're going to ensure a safe and fun environment for all our staff and customers," Burns said.
Indeed, inspiring consumer and employee confidence is a driving force behind Loudoun Is Ready, a new campaign launched this week by Loudoun Economic Development, Visit Loudoun and the Loudoun Chamber of Commerce to prepare local businesses and consumers as COVID-19 restrictions are lifted.  
Under the campaign, participating organizations ranging from restaurants, farms, and craft beverage providers to offices, gyms, hotels and other businesses serving residents and visitors in Loudoun pledge to meet the safety guidelines outlined by the Virginia Department of Health and Centers for Disease Control and Prevention. 
In turn, participants receive a Loudoun Is Ready sticker to display in their business' window, and a listing on Loudounisready.com. The red and gold campaign logo will also be available as a campaign button for employees and be placed on floor stickers for businesses to mark where customers can stand six feet apart. 
The campaign has been welcomed by local restaurateur Curtis Allred, owner of Delirium Café USA in downtown Leesburg, and Wild Wood Pizza in the Village at Leesburg, both of which are set to reopen this weekend under the outdoor seating guidelines, having had to operate as takeout and delivery only for the last 10 weeks. 
"People need to feel secure, calm and confident that the places they are going to are being considerately run, and that the businesses have taken the necessary steps," Allred said. "We are doing all that and more. My wife and I built these restaurants as places to go – to suspend reality a bit. We are in the hospitality business. We are just glad to have the opportunity to welcome guests back at last