Happy June! I can't believe it is already Summer! It's not a surprise that there are so many great events happening in Loudoun on this inaugural June weekend. Whether you want to take a step back in time with Oatlands Historic House and Gardens, see the incredible art in Loudoun during the Western Loudoun Artists Studio Tour or enjoy live music on the lawn at Tarara Winery, there is something for everyone to enjoy.
The Slave Dwelling Project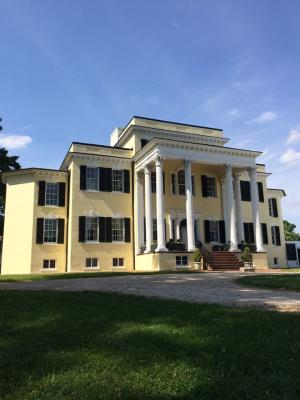 The Slave Dwelling Project was founded by Joseph McGill, a Civil War re-enactor and descendant of the enslaved. The organization's mission is to identify and assist property owners, government agencies, and organizations to preserve surviving slave dwellings.  To draw attention to the existence of slave dwellings and other buildings that once housed the enslaved, Mr. McGill travels the country and sleeps in the dwellings.This weekend, he will be visiting and staying at Oatlands Historic House & Gardens. Check the website for the full schedule and learn how you can step back in time.
Western Loudoun Artists Studio Tour
The Western Loudoun Artists Studio Tour offers a weekend of art, shopping and relaxation. Visit the studios of over 60 talented artists as you wind through the scenic countryside and historic villages of western Loudoun County. Enjoy paintings, pottery, jewelry, photography, fiber, sculpture and more! Take this unique opportunity to talk personally with the artists, purchase artwork, view demonstrations and exhibits, or win a door prize! And the best part: it's all FREE!
Tarara Summer Concert Series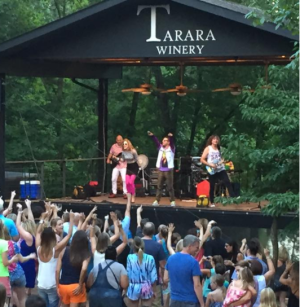 It's back! Tarara Winery's Summer Concert Series begins this Saturday. Pack a picnic, get your favorite bottle of wine and make sure to get a spot close to the stage so you can enjoy the music! Check out the full schedule to find out when your favorite tunes are playing from the hits of the 70's and 80's to tributes to Dave Matthews, Prince, The Beatles, Journey, Eagles, David Bowie, Bruce Springsteen and more! Are you ready to rock the night away LoCo style? We know you are. We'll see you under the stars.
As always check our events calendar for all that is going on in Loudoun. Here are some other great events this weekend:
Open Mic Night: Jack's Run Brewing Company - June 2
TGIF: North Gate Vineyard - June 2
Andre Pater Exhibit: National Sporting Library & Museum - Until August 13
Bistro Nights: Doukenie Winery - June 2
First Friday: Bogati Winery - June 2
Wheels of Soul Release: Lost Rhino Brewing Company - June 2
Greys & Grapes: 868 Estate Vineyards - June 3
Growing Gourmet & Medicinal Mushrooms: Goodstone Inn - June 3
Live Music: North Gate Vineyard - June 3
Live Music: Jack's Run Brewing Company - June 3
2017 Music Series: Barnhouse Brewery - June 3
Drunken Showtunes: O'Faolain's Restaurant & Pub - June 4
Sunday Sketch: National Sporting Library & Museum - June 4
Hangover Brunch: Lost Rhino Retreat - June 4