It's cold outside, we get it. With the steady stream of snow, ice, sleet and wind that has been hitting the region, sweat pants and Netflix have been a safe option while Mother Nature works through her issues. Since you probably binge-watched all of Season 3 of House of Cards in one sitting, it's time to get off the couch and exercise your mind for a change. Loudoun museums provide a diverse offering of historical and cultural exhibits that will intrigue every member of your family.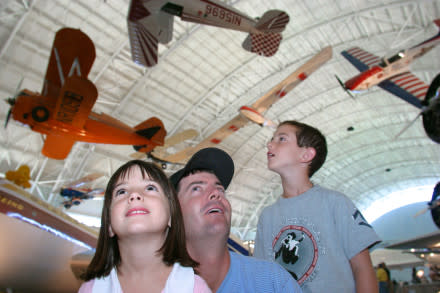 Propel yourself through the history of flight at the Smithsonian National Air and Space Museum Steven F. Udvar-Hazy Center. Adjacent to Dulles International Airport, this 760,000 square foot museum features nearly 3,000 artifacts, memorabilia, and archival materials documenting the history of aviation and space flight. View the Space Shuttle Discovery, the B-29 Superfortress Enola Gay, and the record setting SR-71 Blackbird. Watch planes land at Dulles from the museum's observation tower, ride a flight simulator, or take in a movie at the large-format IMAX theater. Right now visitors can participate in the interactive problem-solving Smithsonian TechQuest Game: Eye in the Sky that will test visitors' powers of observation and decision making as they take on the role of intelligence analyst.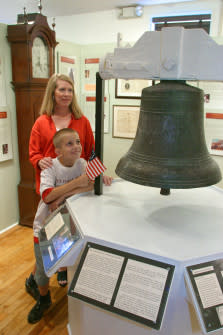 Become an expert in all things Loudoun at the Loudoun Museum located in historic downtown Leesburg. The museum's collection includes nearly8,000 artifacts, research files, manuscripts, and photographs featured in permanent and rotating exhibits.  Kids will love the museum's 1820s Children's Discovery Room where they will be transported to the early 19thcentury through hands-on learning activities.
The Loudoun Heritage Farm Museum has just reopened on March 1st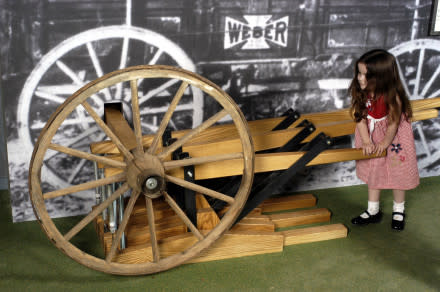 after interior renovations. The museum preserves, promotes, and brings to life the rich agricultural heritage and history of rural life in Loudoun. Their family-friendly displays allow children to be a farmer for a day on the Claude Moore Children's Farm, play shopkeeper in the Waxpool General Store, and experience life before electricity in Grandma's Kitchen, an interactive exhibit on farm kitchens in the decade before World War I.
If art is your passion, take a tour of the National Sporting Library and Museum in Middleburg.  The library and museum is dedicated to preserving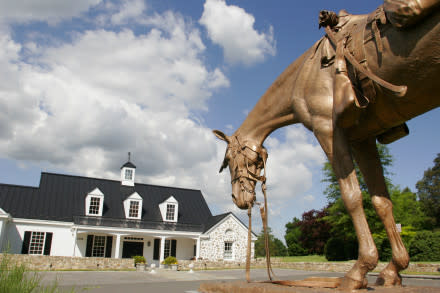 and promoting the art and culture of the sporting arts. The research library features over 24,000-books dating from the 16th-21st centuries while the museum houses permanent and rotating exhibits of American and European fine sporting art. Now until the end of May you can enjoy the Sporting Accoutrements: Still Lifes of Henry Koehler.