If you are like me, after a long weekend enjoying delicious home cooked meals and downing your fair share of holiday spirits, you can only think of one thing: I CAN'T WAIT TO DO THAT AGAIN! Luckily you don't need to wait for "Cousin Eddie" to show up at your door before enjoying a few festive drinks, as Loudoun has plenty to hold you over.
As DC's Wine Country, you knew wine would play a big role in these drinks. But this is a special time of year, so we aren't just popping open the same old bottles of red and white. Some of Loudoun's top mixologists are utilizing wine to create the perfect seasonal blends. Our craft beer scene is also making an appearance on our list with a brew to pair perfectly with that ham dinner, or drown out the noise from the 5th straight group of carolers. For good measure we've added drinks from top distillers and chefs in Loudoun. Happy Holidays, and happy tasting! If we missed any of your favorite Loudoun holiday drinks, tell us what we missed in the comments!
1) Ram's Head Punch- Magnolias at the Mill, Purcellville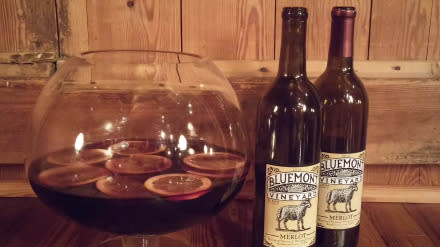 With a strong base of local ingredients Bluemont Merlot and Catoctin Creek 1757 Brandy, this punch matches the full structure and gentle tannins provided by the merlot, with several liquors and juices to add a fruitiness to the nose. Adding in just the right amount of spices provides a depth and complexity to the drink that will keep you coming back for more.
2) Winter Spiced Sangria- Stonewalls Tavern, Lansdowne Resort, Leesburg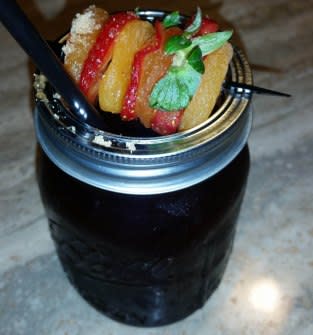 By complementing a blend of red wines, a kick of Captain Morgan's Spiced Rum, and the sweetening goodness of orange juice and brown sugar, this is the perfect drink to sit around the fire and discuss your holiday shopping lists.
3) Rhinoel Belgian Style Dubbel Ale- Lost Rhino, Ashburn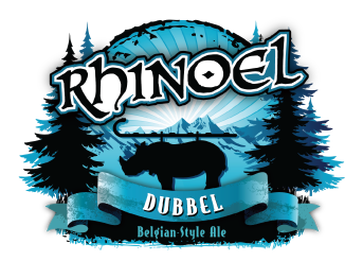 One of this local brewery's most popular seasonal releases, the Rhinoel is brewed with Belgian Trappist yeast, with a touch of spice and banana bread. At 7.5% ABV, it is strong enough to keep you toasty through the worst winter weather. For a more complete experience try pairing with wash-rind cheeses, caramel popcorn, and fruitcake.
4) Chad's Holiday Punch- Catoctin Creek Distillery, Purcellville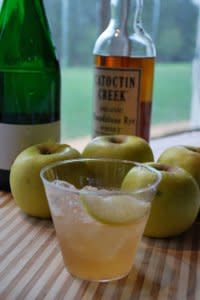 Practice how to properly pronounce "Catoctin Creek" and then come join in on this seasonal punch creation. Apple cider = good. Maple syrup = delicious. Roundstone Rye = GIVE ME MORE! Put all these delicious ingredients together and you have a recipe for the ideal after dinner drink for any whiskey lover.
5) Chef Jason Lage's Eggnogg- Market Table Bistro, Lovettsville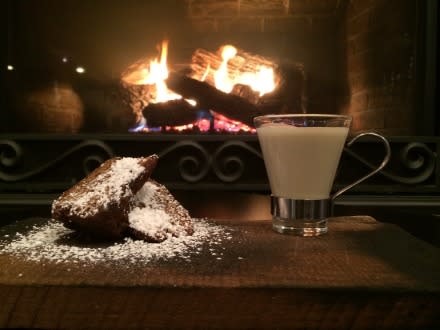 For a great rendition of my all-time favorite holiday drink, stop by Market Table Bistro for Chef Jason Lage's Eggnog. The creamy base adds a delicate layer of comfort to any holiday evening, helped nicely by the addition of Southern Comfort liqueur.