Thanksgiving is a great time of year to get together with family and friends and celebrate all that you have to be thankful for. If you're like me, and the picture above, then you enjoy the holiday even more if you don't have to do any of the work. It's more fun and less stressful that way! Luckily, many of our restaurants and resorts have created special menus and packages so you can kick back, watch football and connect with family and friends.
Lansdowne Resort: Be thankful for the cooking at Lansdowne Resort this holiday season. Stay at the beautiful resort and enjoy an extravagant Thanksgiving buffet and spend the weekend relaxing at the spa.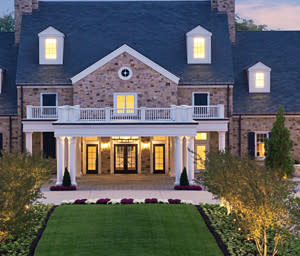 Salamander Resort & Spa: Spend the holiday weekend at Salamander Resort & Spa to partake in many of their Thanksgiving activities including a 5K run, football kicking challenge, family movie night and their Bluegrass & Brews Festival in addition to many different Thanksgiving dining options throughout the resort. It's a can't miss!
Red Fox Inn & Tavern: Celebrate Thanksgiving at the Red Fox Inn & Tavern in Middleburg. They are hosting a wonderful Thanksgiving meal starting with holiday libations, ending with delicious desserts and mouth-watering meals in between.
The Restaurant at Patowmack Farm: Gather around The Restaurant at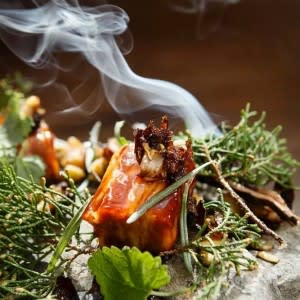 Patowmack Farm's table where tradition will take precedence. Chef Tarver King will prepare classic dishes alongside farm-to-table regional delights. Feast with them while enjoying the view from the beautiful farm restaurant.
Smokehouse Live: If you prefer having Thanksgiving dinner in your own home (so you can convince your family that you are a 5-star chef) then put in your order at Smokehouse Live. Order everything from the turkey and gravy to the desserts.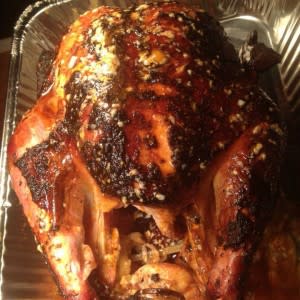 Monk's BBQ: Monk's BBQ is a local favorite in Purcellville and is having their 5th Annual Thanksgiving Smoke! Order your butter-injected smoked turkey or pork shoulder hams for dinner this year!
Stay through the holiday weekend at Shop Til You Drop with Comfort Suites Leesburg Shop & Stay package which includes a VIP coupon book to the Leesburg Corner Premium Outlets and complimentary shuttle service!
We hope to see you over the holiday season! Happy Thanksgiving!