It's that wonderful day of love again. February 14th has come again and you may have plans tonight or you may be scrambling for to find that gift for your special someone. Not that anyone would wait until the last second to get a present, but just in case you did we came up with a few gift ideas:
Tickets to the LoCo Ale Trail FeBREWary Finale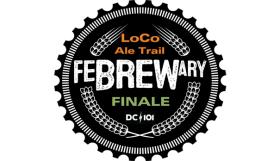 Do you and your sweetie bond over your love of a certain kind of hops or visit your favorite brewery on the weekends? If so, two tickets to the LoCo Ale Trail FeBREWary finale event would be a great gift! Head to Vanish Brewery Saturday February 25th for an intimate brewery experience with 16 Loudoun breweries premiering the LoCollaboration Milk Stout (there will be other delicious brews in case are you are like me and politely try stouts). Find out more information on how to meet Roche from DC101 and get tickets on the website.
A Reason to Attend the 2017 Weddings in Loudoun Open House
I don't know about you, but my news feed is always flooded with pictures of very sparkly engagement rings around Valentine's Day. For some reason it just brings out the romance in others. There are many beautiful and unique boutique jewelry shops in Loudoun if you are still looking, but when you propose make sure to show her the 2017 Weddings in Loudoun Open House website! This is the perfect stop for brides beginning to plan a wedding with the opportunities to see beautiful venues and meet service professionals. Get more information on the website and we will see you on March 19th.
Winne Club Memberships
It's Valentine's Day. There is almost always wine involved and I'm definitely not complaining. Since it is a special day, a bottle of wine just won't do. Show how much they mean to you by getting them a membership to one of the many Loudoun wineries that have wine clubs! Loudoun wine clubs offer many treats like free tastings, previews of new wines, exclusive parties and tasting rooms, discounts and so much more. You can even get your own barrel at Greenhill Winery & Vineyards (read all about it here)
What could be a better gift than saying you want to escape the world and spend some quality time with your loved one? Book a room at one of Loudoun's cozy bed and breakfasts for a unique and intimate experience for a couple as in love as you. Stay in the lap of luxury at Lansdowne Resort & Spa or Salamander Resort & Spa where you can be pampered all day. No matter where you stay, your sweetheart will be thrilled to be having a romantic getaway in Loudoun! Check out our accommodations page and book yours before the big date tonight!
The Unconventional Gift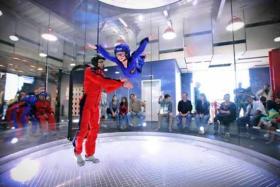 Does your other half scoff at the typical flowers, chocolates, and jewelry? If so, it must be harder for you to come up with great gifts that will impress this Valentine's Day. Why not go for the unconventional? Instead of flowers, romance her with a zip line experience through the trees at Empower Adventures Middleburg. Who would want chocolate when you can drink great beer and have a burger while sending golf balls across the field at TopGolf? Diamonds may be a girls best friend, but nothing can beat the feeling of free-fall at iFly!