Father's Day Fun: Choose your companion for a holiday weekend in Loudoun
Back in the day, when my children were toddlers, my ideal Father's Day was a lie in – and a lazy brunch. Fatherhood with infants was exhausting. Fast forward 10 years or so and, like my sociable tween kids, I want to be out more – sometimes with them, sometimes with friends. After months of lockdown and induced cabin fever, seizing the day seems more appealing than ever.  Fortunately, Loudoun is opening again and there are multiple Father's Day options for Dad's out there. Whether you want to enjoy it alone or with others, we've crafted five ways to celebrate the holiday in Loudoun.
With the Spouse:  Stay & Play Golf Package
Romantic weekends away have been few and far between these past months, but it's time for a change! Lansdowne Resort and Spa, in partnership with Northern Virginia Magazine, is offering a two-night Stay & Play Golf Getaway contest at the resort, which includes rounds of golf on the Greg Norman or Robert Trent Jones courses, and a $50 breakfast credit.
Enter here by 9 a.m. on June 19: https://www.northernvirginiamag.com/fathers-day-giveaway-2020/.
Competition or not, you should book a stay regardless. Enjoy a round of golf and breakfast or lunch at the resort's scenic Turnberry's restaurant between the 9th and 10th holes, which reopens this week.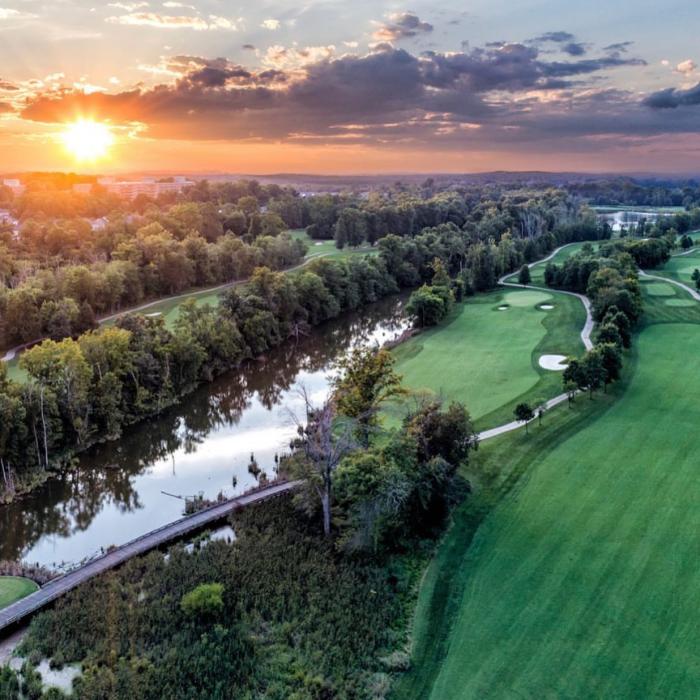 With the Guys:  Beer and a Band
Bars and breweries are opening again. Drop Dad off to catch up with his buddies in the sunny garden at German eatery More Better Restaurant and Beer Hall. Enjoy hearty Bavarian fare such as footlong brats with sauerkraut, and Jagerschnitzel breaded pork chops. All this and popular Leesburg-based singer-songwriter Nathaniel Davis will be playing live from 1pm until 4pm. Prost!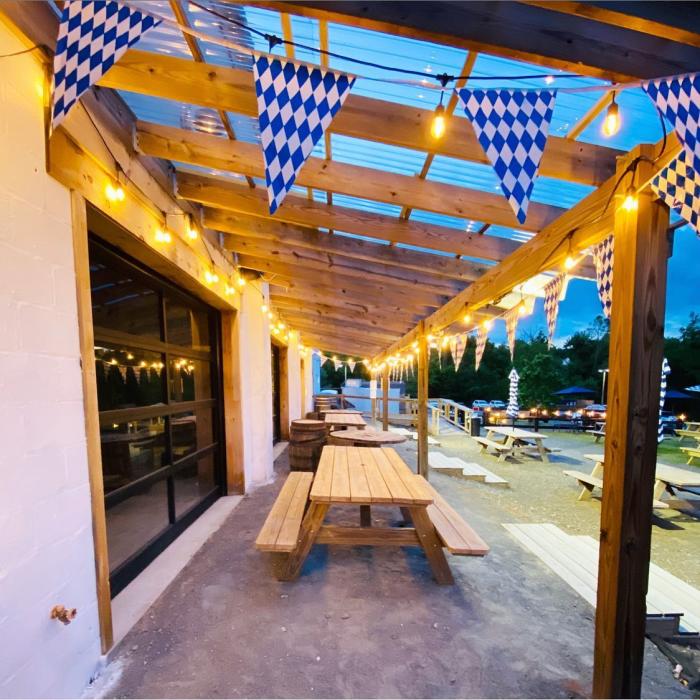 Dad Alone Time: Fish-a-Rama
There's something about fishing that soothes the soul. This Sunday drop Dad off at Great Country Farms and Henway Hard Cider in bucolic Bluemont for the annual Father's Day catch-and-release "Fish-a-Rama". From 9am to 2pm Dad can join other anglers fishing for bass and bluegill in the farm's well-stocked pond while savoring BBQ and sipping cider or Dirt Farm Brewing IPAs from the Henway taproom. There are prizes for largest fish caught and for the most fish caught. Tickets cost $8. Be sure to bring your own pole and gear to fish.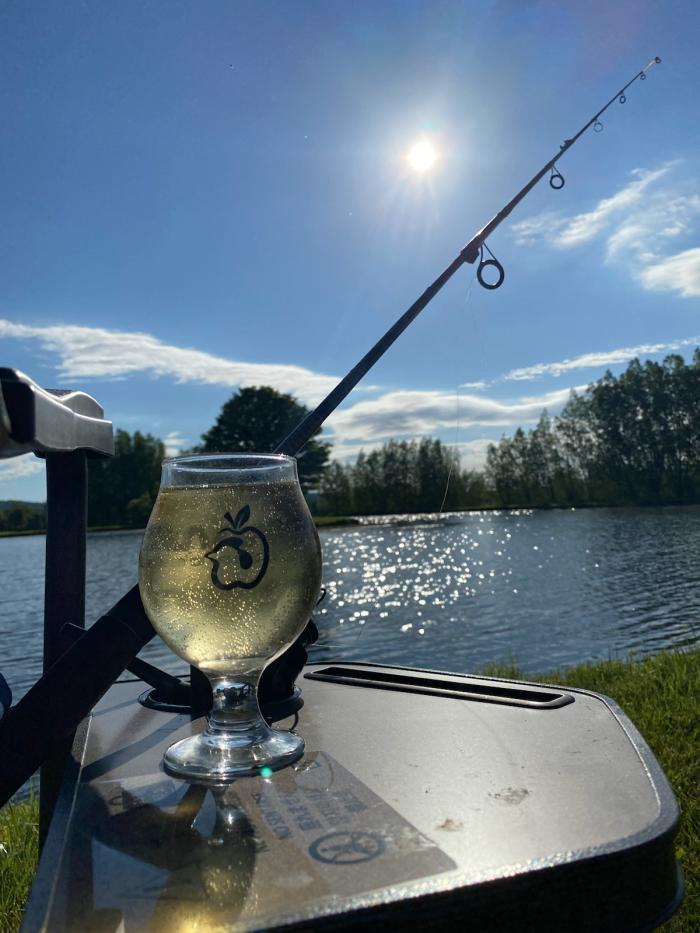 Dad with Family: Grill Master Filet Meal Pack
When is Dad happier than when he is sizzling meat on the garden grill? Go the extra mile for him this Sunday with this Father's Day Grill Master Filet Meal pack from Cooper's Hawk Winery and Restaurant in Ashburn's Belmont Chase. The pack, which start at $129.99 for a family of five, includes eight 4-oz filet steaks, baked potatoes with toppings, vegetables, salads and dessert, and a grilling instruction video from Copper's Hawk Exec Chef Matt McMillin. Not that Dad needs – or wants – instructions…
With the Kids: Biking and Ice Cream
Get out in the fresh Loudoun air with the kids. There are multiple state parks in Loudoun, but we love cycling the W&OD Trail best of all. Park at Paeonian Springs and bike west towards Purcellville. It's a gentle 5.5-mile stretch, past farm fields dotted with cows and horses and shaded most of the way by overhanging foliage. Once in Purcellville make your way to the Tipped Cow Creamery adjacent to Monks BBQ for hand-crafted, farm fresh ice cream. Another favorite is soft-serve nook Grutos, a short walk away in downtown Purcellville.