Just miles west of Washington, you can surround yourself with views of the Blue Ridge and Short Hill mountains. And with the world blossoming back to life around us, this weekend is the perfect time to reconnect with your natural roots at the Loudoun County Spring Farm Tour! 
Embark on a free, self-guided driving tour to the nearly 100 participating farms and craft beverage venues in Loudoun County. Our vibrant farming community welcomes you to learn more about their work in the region by enjoying hands-on experiences with both animals and agriculture!
So — if you're interested in eating healthy, supporting local business or snapping selfies with cute animals — swap honks and beeps for moos and oinks and spend a few relaxing hours exploring the beautiful Loudoun Valley at your leisure. We'll meet you down on the farm!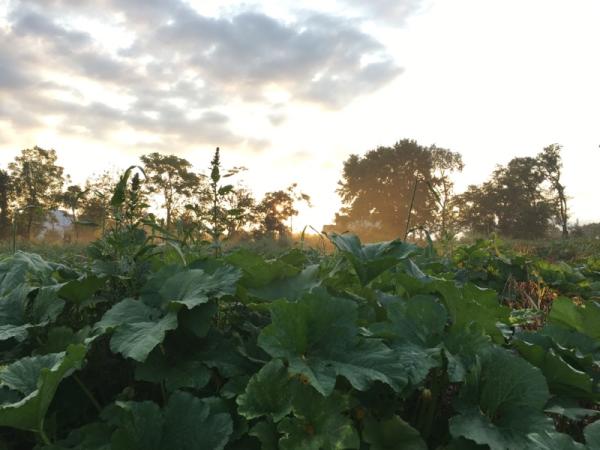 📸: Fort Bacon Farm
Event Details
May 18 and 19, 2019
10 a.m. – 4 p.m.
Rain or shine
Your Tour, Your Way
With so many wonderful farms to tour, the Loudoun County Department of Economic Development put together some amazing themed itineraries to help you get the most out of the weekend. Feel free to mix and match, switch the order or customize to suit your interests and time frame! 
Community Supported Agriculture: Interested in buying a farm subscription? This tour will let you see where your weekly package of produce, meats or dairy originates.
Hands-On Tour: Get your hands dirty with your choice of strawberry picking, bouquet arranging, crafting and planting.
Horses and More Tour: Get the perfect selfie with horses, donkeys, alpacas and sheep!
Little One's Tour: All of our sites are family-friendly, but these farms put kids first!
Look and See Tour: Drink in the views as you walk historic trails and tour innovative farms.
Tastes of Loudoun Tour: Loudoun is on the menu as these farms fire up the grill or provide the ingredients to take home.
If you don't get a chance to visit these awesome agricultural destinations this weekend — or do, and can't wait to come back for more — mark your calendars now: we're taking our Summer of Love Tour to LHFM for its 🐄Dairy Day🐄 celebration on June 1st and to Wegmeyer Farms' Hamilton, VA location on June 2nd for a 🍓Strawberry Fields Forever🍓 festival!
#LoCoSummerOfLove