Fall in Loudoun County is a perfect time to explore the great outdoors; however, sometimes the weather doesn't cooperate (insert sad emoji here). Don't fret- there are just as many [SUPER FUN] indoor activities as there are outdoor activities! Check out these great, indoor activities (for all ages) that won't let you down, even if the weather does! Use our hashtag #LoveLoudoun to share your moments.
iFLY: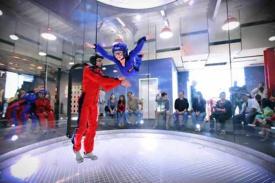 Ever wanted to skydive, but not too fond of heights? Try indoor skydiving! iFLY, located in Ashburn, offers you the simulation of a true freefall in a safe, vertical wind tunnel; thus creating a modern indoor skydiving experience. Bring the entire family- ages 3 to 103 are welcome. Don't worry though; each individual is guided through a "flight-training" to learn proper body position and hand signals prior to the actual "flight". Fun for the entire family!
Autobahn Speedway: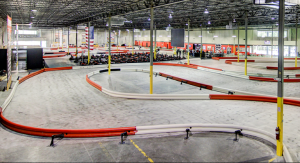 Do you feel the need, the need for speed? Check out Autobahn Speedway, now open in Sterling, which provides a premier indoor go-kart racing experience for all ages. Their philosophy? ABSOLUTELY NO SPEED LIMIT! Autobahn Speedway prides themselves on having the absolute best karts, the safest barriers, the most advanced timing system, and the most highly-trained staff! No reservation needed with their "Arrive & Drive" racing offer.
Atomic Trampoline Fun Center: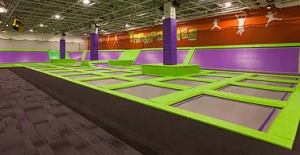 Who doesn't love jumping on a trampoline? Try Atomic Trampoline with the whole family. Located in Leesburg, Atomic Trampoline's top priority is to provide a safe environment for all guests. All equipment is tested and inspected on a regular basis and all staff members are trained. The park features over 16,000 square feet of entertainment including trampolines, dodge ball, a foam pit, two slam ball courts, and five birthday party rooms! A kids DREAM!
Bowlero: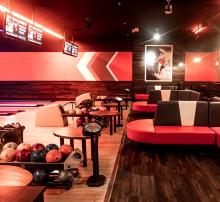 Attention... this is not your typical bowling alley! Bowlero, located in Leesburg, offers a fun place to bowl, dine, party and play and is known as one of the most entertaining places for date night, family night, birthday parties and more. Have you ever bowled under a black light? At Bowlero, you can! You can also play billiards, beer pong, giant Jenga, life-size Connect 4, laser tag or arcade games! Bring the entire family for a fun night out.
Exit Plan: Based in Leesburg, Exit Plan offers the ultimate escape room experience.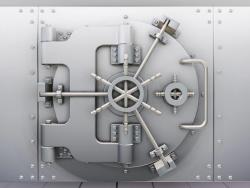 Locked in a room with your team (friends and/or strangers), you will have to work together to break the most challenging problems. Don't worry, if you can't solve the problem within an hour, they will unlock the door and let you out! Exit Plan draws its ideas from classic puzzles as well as the latest in military and government safeguarding techniques. Room maximums are anywhere from 8-10 people and room minimums are anywhere from 2-4. No age restrictions.
TopGolf: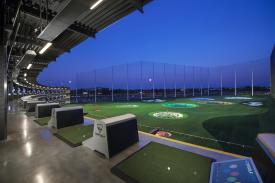 Although TopGolf is not technically an "indoor activity", they do offer HEATED bays so you can practice your golf game all year round! Located in Ashburn, TopGolf is the premier golf entertainment complex where your competition of sports meets your favorite local hangout. Challenge your friends, your kids or complete strangers! TopGolf is uniquely set up similar to a large baseball outfield with dartboard-like targets in the ground. The closer to the center of the bull-eye you get with your microchipped ball, the more points you receive. TopGolf also offers an extensive food and beverage menu and offers fun for the entire family!  
ZavaZone: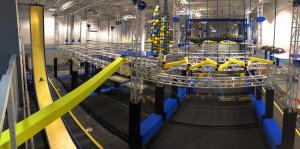 Located in Sterling, ZavaZone brings out the ninja warrior in everyone. With high and low ropes courses, zip lines, parkour courses, trampolines and much more, this place is sure to be fun for the whole family! ZavaZone offers a safe and secure environment with a comfortable parents lounge with complimentary wifi and coffee. They also offer healthy, organic snack alternatives that are not high in sugar or over-priced!