He's travelled all the way from Europe to live here and he might be one of Loudoun County's biggest fans. We hope that you've seen the Love Loudoun hashtag take over social media as we share what some of our favorite Loudoun-ites enjoy in the county through our #LoveLoudoun series. There's no cuter Loudoun local than Winslow the Dachshund! And true to his Oktoberfest fame, the dog-friendly breweries on the LoCo Ale Trail are his favorite places to hang out.
"I love all the beer-making places in Loudoun that allow me on the patio," he says.
Want to know where you can take your four-legged friend on a beer-tasting trip of your own? Here's a few on our list. (Please remember that when visiting these breweries, dogs are only allowed outside and on the patios)
Winslow frequents Vanish Brewery and so do his humans. With a massive taproom usually offering 20 beers, there are plenty to try. Grab a pint and a plate of delicious barbecue then head out to their dog-friendly pavilion with your furry friend to enjoy an afternoon gazing into the hop field.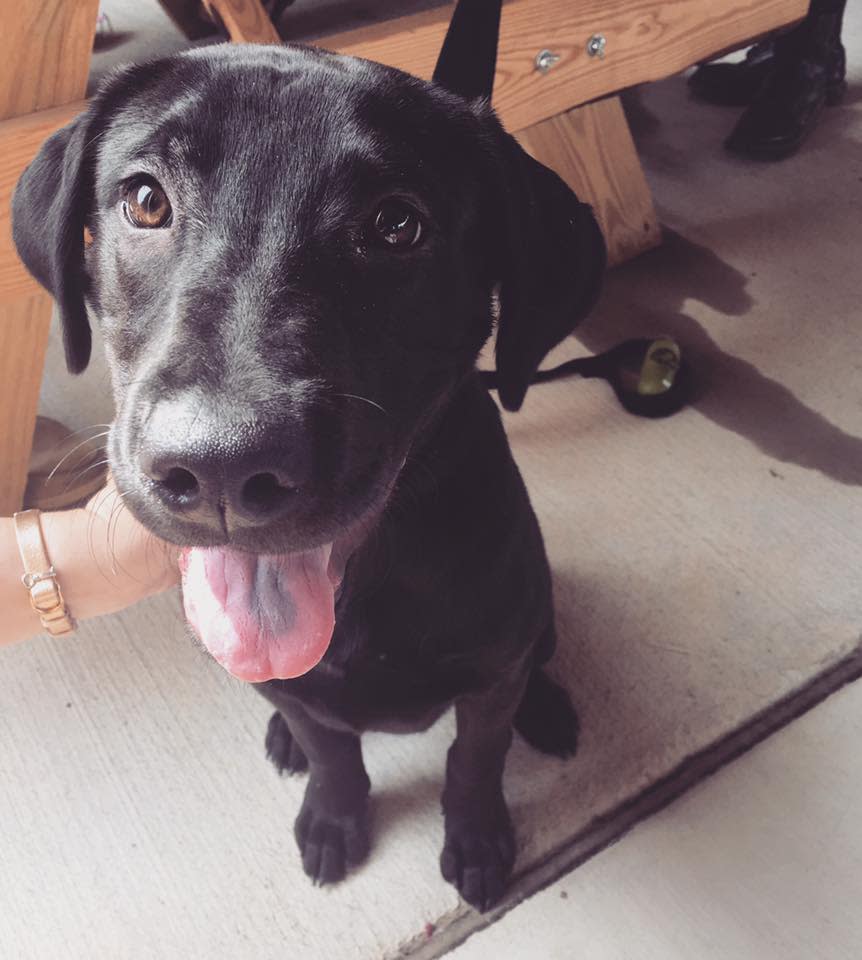 Take a break from walking your dog on the Washington and Old Dominion Trail and head to the patio at Old Ox Brewery in Ashburn. The brewery loves furry guests so much that they recently released a beer called "Slack" that benefits a therapy dog training program. Try the grapefruit version too!
Your pampered pooch is going to be pretty jealous that he or she isn't 21 because all the beers at Black Walnut Brewery are named for dogs like Yellow Dog IPA or Old Yeller Pale Ale. Keep the pups entertained with full bellies by rewarding them with handcrafted dog treats that Black Walnut always has available.
The amazing view from Dirt Farm Brewery gets talked about just as often as the beer. If your dog loves to be lazy in the sunshine, he or she will appreciate a visit to the brewery's beautiful patio and the vistas it overlooks with a birds eye view on the hop farms.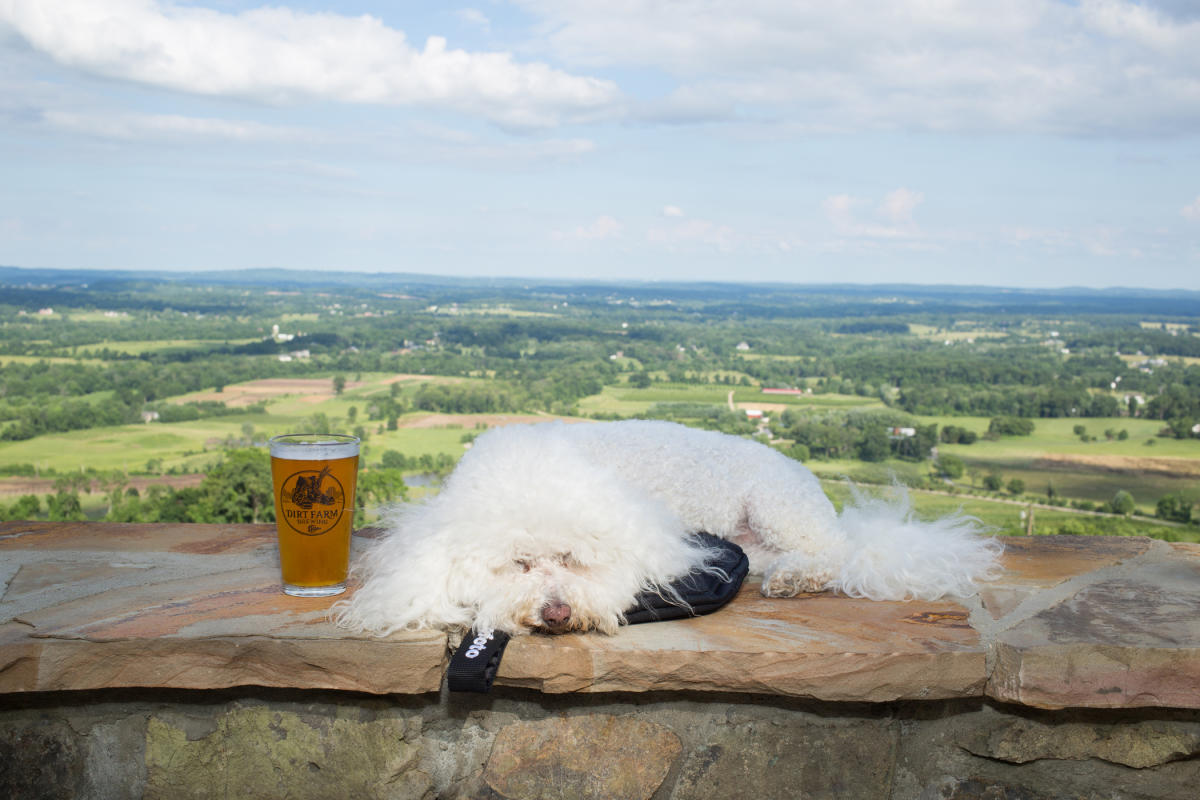 Old 690 Brewing Company is a farm brewery on the LoCo Ale Trail. Sit on the lawn with your favorite local brew, great food and enjoy the view of the hop vines while spending quality time with man's best friend.
Crooked Run Brewing is a nano-brewery in downtown Leesburg and just opened a second location in Sterling! If you're traveling with your companion, head to the original Crooked Run and sit on the beautiful outside patio while enjoying a local brew. Be on the lookout for the owner's dog too who likes to welcome guests at the front door!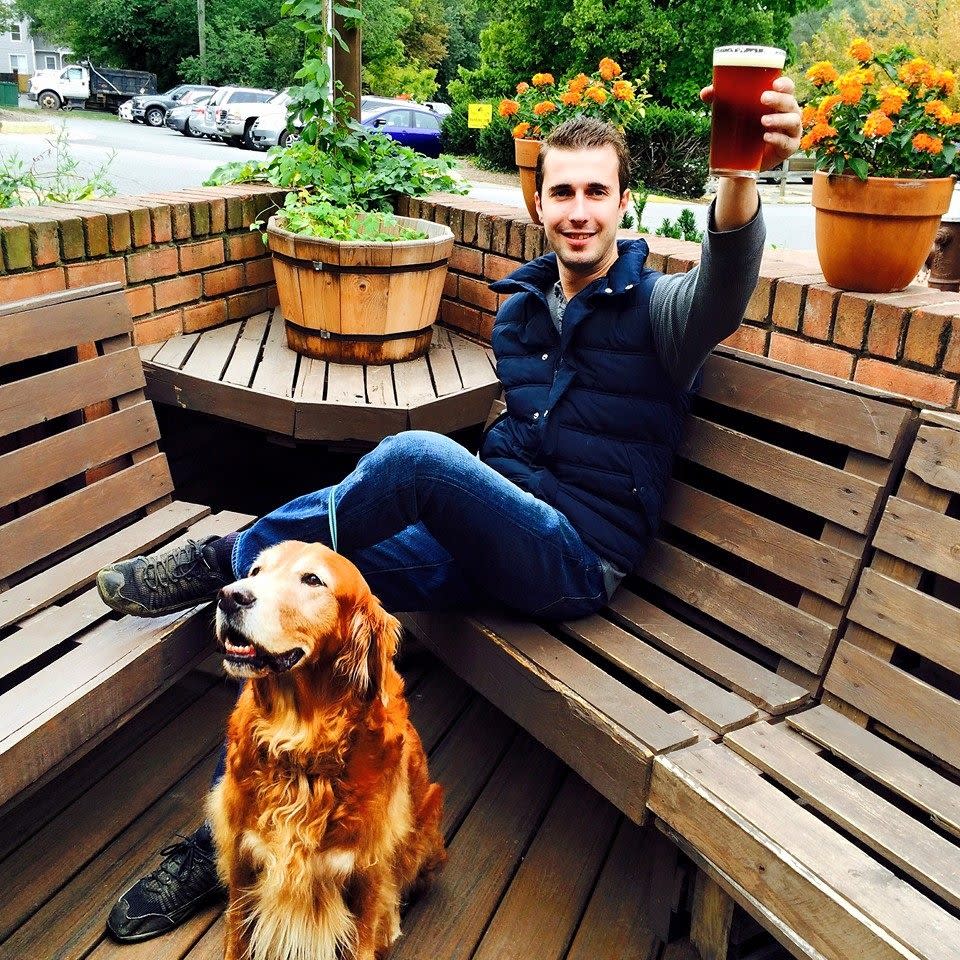 With plenty of other dog- friendly breweries along the LoCo Ale trail, you and fido are sure to find your favorites in Loudoun. Follow us on Facebook and Instagram share your favorite spots with #LoveLoudoun
Want to check out more pet-friendly locations around Loudoun? Check out our pet-friendly blog!