A dozen or so years ago, when I lived in New York City, my friend Joe Heron visited me from his home in Minneapolis. I asked what he was up to out there and he told me that he and his wife Lesley had just started a small, hard apple cider company named Crispin. My experience with cider at the time was limited to the over-sweet, high-alcohol content pints that I drank one hot summer in England in my early 20s. I shrugged at the mention of his cider and thought nothing more of it.
Until, that is, a few years later when my wife and I had moved from New York to the drowsy foothills of western Loudoun. I was shopping for beer and wine at Vino 9 in Paeonian Springs when the owner suggested I try a new cider he had in stock. It was called Crispin and he said it was the hottest selling craft cider in America. Sure enough, my friend Joe had made it.
Joe has since visited Loudoun, exploring our wine and beer scene. But, if he were to come out today, he would see cider is booming too.
As Loudoun gears up to celebrate Virginia Cider Week (November 12-21), we suggest you try a few of the cideries that have helped make Loudoun such an exciting craft beverage destination.
Start at Henway Hard Cider in Bluemont, its rustic tasting room fronting a tranquil pond. Part of the family-owned Great Country Farms agritourism business that includes Bluemont Vineyard and Dirt Farm Brewing, the cider is made from the farm's own apples.
"We do pick-your-own in our orchards and every season we would see so many excess apples lying on the ground," said farm manager Andrew Taylor. "To prevent wasted fruit, we started a cidery!"
On a recent visit I tried a flight with bartender Connor Barrett. Henway's base cider is a crisp effervescent "Brut" with a bubbly champagne-like finish that I feel Joe would appreciate. It reminded me of his classic Crispin Cider and had none of the artificial candy-like sweetness of those ciders I drank in England. Indeed, hard ciders are not supposed to contain sugar, the fermentation relying solely on the sweetness of the fruit.
It's not only apples that Henway uses. Neighboring Great Country Farms grows grapes, peaches and berries too, and during the year those fruits often ends up in the cider. Of the six ciders currently on tap The Concord, made with Concord grapes, was the most unusual. It had a purple hue and a dry wine-like finish. My favorite, however, was the Blood Orange, with aromas of tart orange and lime and a hint of cherry.
Henway will be celebrating Virginia Cider Week all month long. On November 6 and 7, the cidery will host the "graft to glass experience" that involves a hayride through the orchards and a "guided flight" where visitors learn how the apples get from orchard to glass.  On November 13 and 14, try a mixology class to create a caramel apple cider cocktail and on Nov 20 , attend a cider pairing dinner.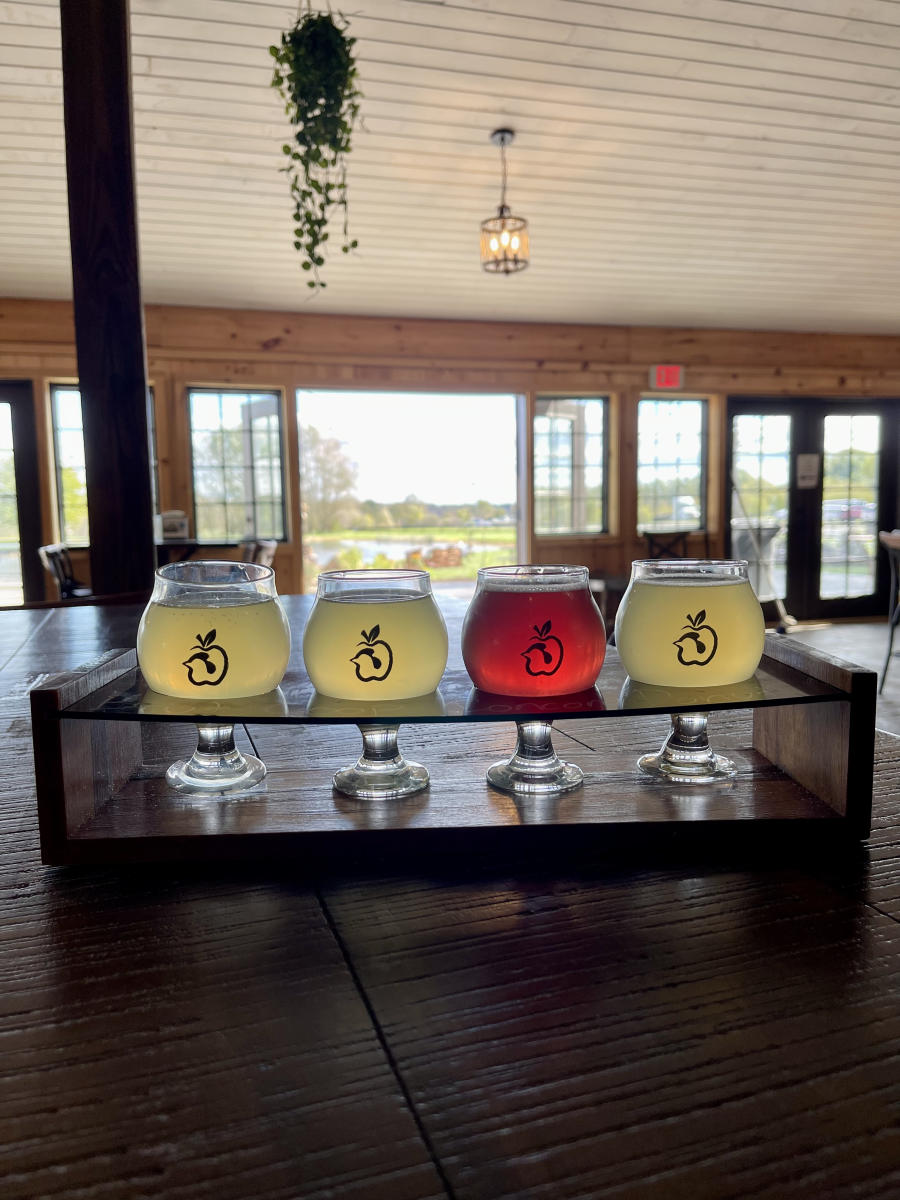 A few miles east of Henway, closer to my Waterford home, is a pioneer of Loudoun's burgeoning cider scene: Corcoran Vineyards & Cidery overseen by the dynamic Lori Corcoran. The Corcorans have grown grapes in Loudoun since 2002, but Lori nudged the operation into cider after she studied the chemistry of apples at Virginia Tech in 2014.  Gluten free varieties are fermented on property and served in a rustic barn that gets wildly busy in summer. Many come for innovative fruit-forward creations such as the Popo Peach, which blends Virginia apples and peaches, but I recommend the Corcoran Hard Cider, a sophisticated sparkler made using Champagne yeast; it's perfect for holiday dinner table toasts.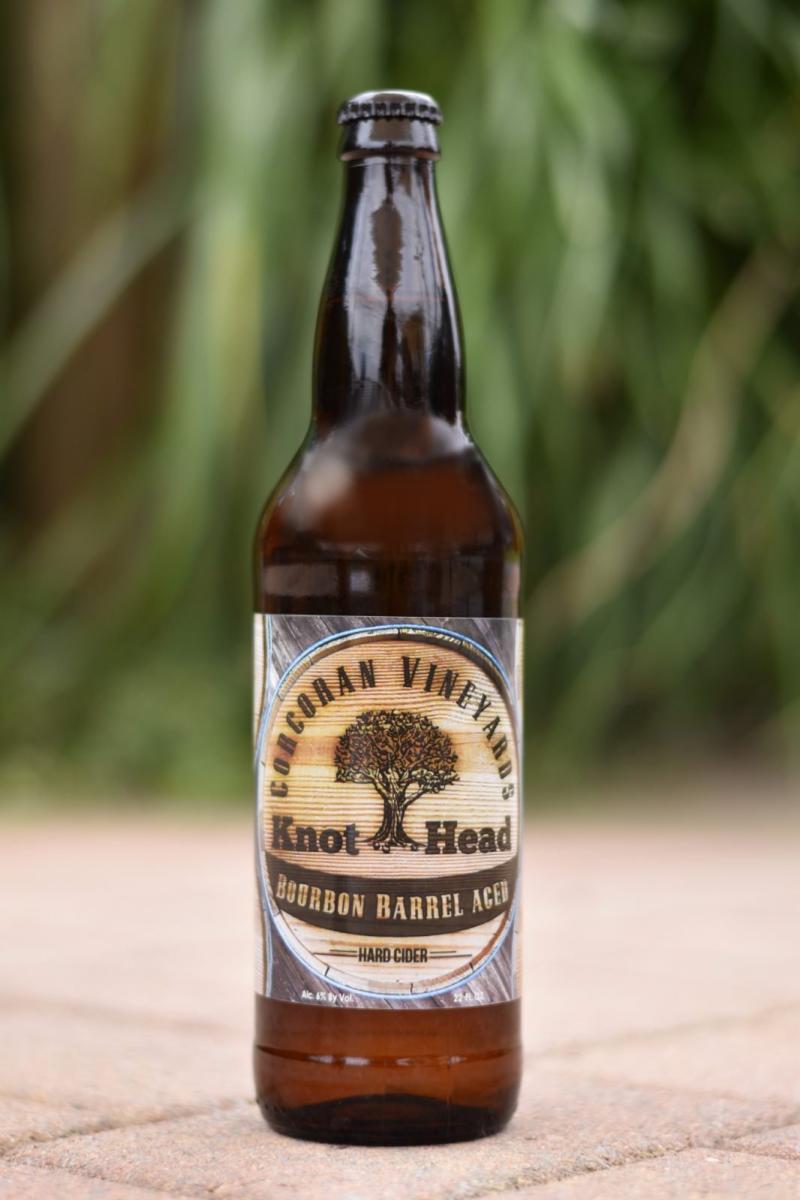 Out in western Loudoun, music forward Notaviva Craft Fermentations (they recommend music to pair with their beverages) has also turned to making cider. The Five & Dime Spiced Apple Cider is a winter warmer best enjoyed to Americana tunes. Even a meadery - Capital Hive in Leesburg – is getting in on the game, making a pink-hued Pomegranate Cider from fermented Shenandoah Valley apples.
The owners of ever-popular Wild Hare Cider, with locations in Leesburg and Middleburg, dry age their heritage apple ciders for up to a year and serve them in brewery-like settings; the Leesburg outpost being a cozy 1840s log cabin. Like a brewery, the cidery offers flights and drinks on tap, and also sells cans, bottles and even growlers. What to try? We like The Saxby, the heirloom apples fermented with ginger and lime, a refreshing and spicy nod to the Moscow Mule cocktail.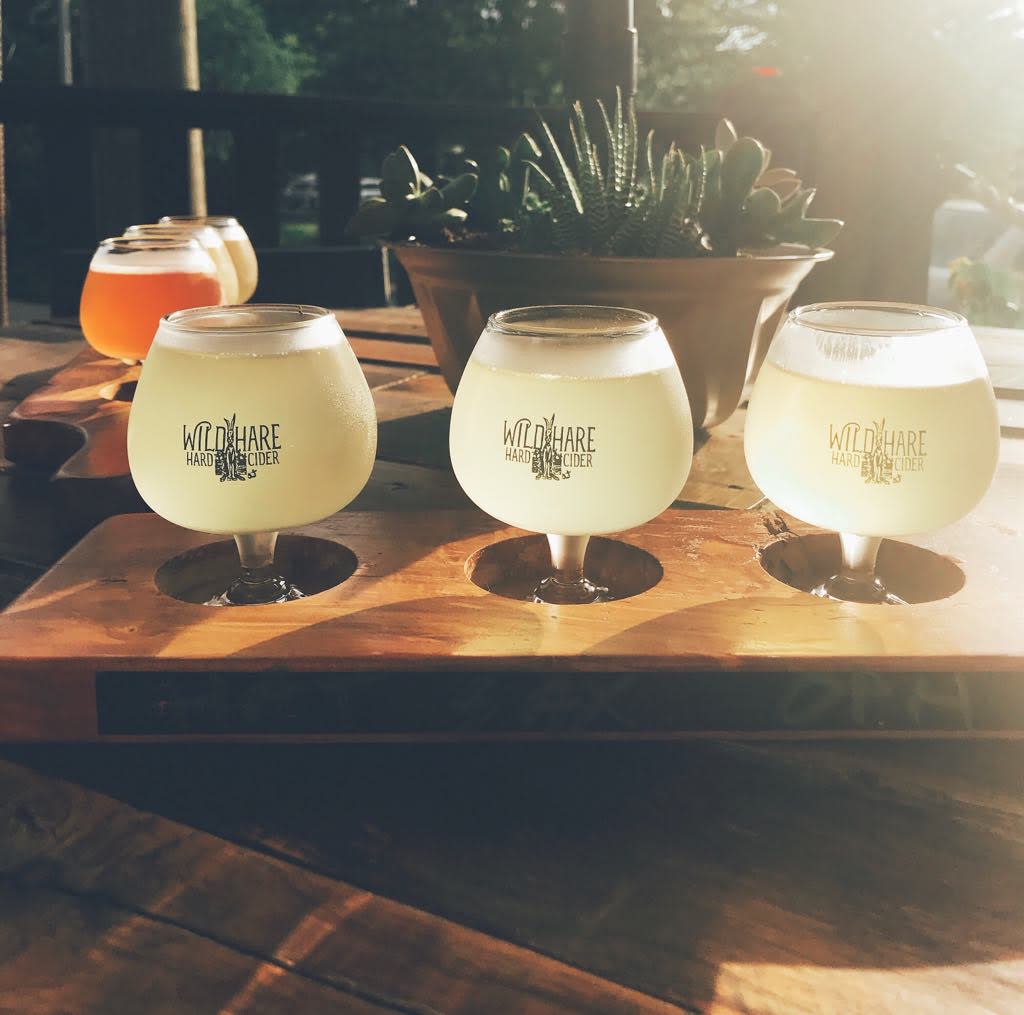 Staying in Middleburg, Mt Defiance Cidery & Distillery creates handcrafted, small-batch hard ciders alongside hard spirits. You can try the cider at both horse country locations, the Cider Barn and the Distillery.
A cidery combined with a distillery?
I think my friend Joe would approve of the cross pollination.
A few years ago, he sold Crispin Cider and moved to Louisville, America's whiskey capital, to start making brandy. The brandy is called Copper & Kings and, like his cider, it's a phenomenal success.