From your wedding day or best friend's birthday to a group activity with your colleagues, we have you covered in Loudoun!
Strange as it may seem – given social distancing and all the other lockdown guidelines – this is actually a great time for a group trip to Loudoun. Far from being closed, Loudoun's hospitality businesses are open and raring to go, eager to host your wedding, birthday party or team building session. There are restrictions to groups of course, and businesses take all the precautions and more, but there's also space galore and an extra warm welcome waiting for you
Here we selected some of the best venues in Loudoun for a….
Wedding:
The Barn at Willow Brook, Leesburg
This gorgeous modern barn with white board walls, three-story windows and gooseneck lighting on a family farm outside Leesburg has spectacular views of the Blue Ridge Mountains and wine country, the perfect place to tie the knot. There is ample outdoor space for seating to help maximize social distancing. The venue is a favorite of events planner Glory Barbaris of Sterling- based "A Styled Wedding", founded to help couples navigate how to get married in Loudoun during lockdown.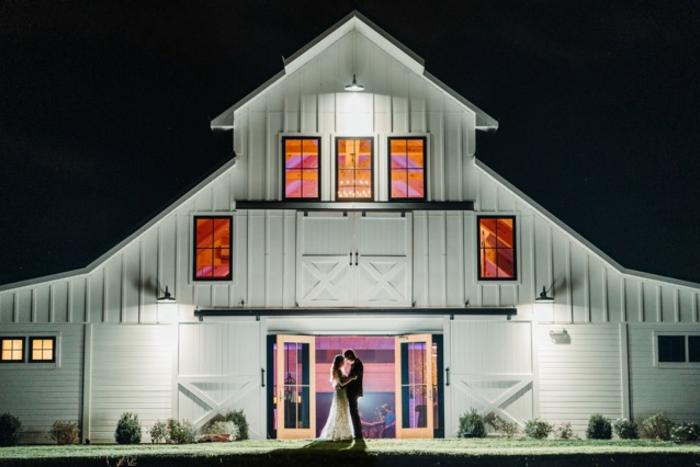 Team Building Exercise:
Get the team together for this fun and unique sangria making session at scenic Bluemont Vineyard. Experience Coordinator Joel Wilson hosts groups of up to 10 on the outdoor deck and patio. You start with a glass of house sangria "to get an idea of the taste foundation", then set about replicating it with ingredients such as citrus, apples, spices, homemade mint simple syrup and your choice of either red or white Bluemont Vineyard wine. "You can compete amongst each other for who makes the best glass or just relax and enjoy the drinks and view," says Wilson.  Classes last about 30 minutes.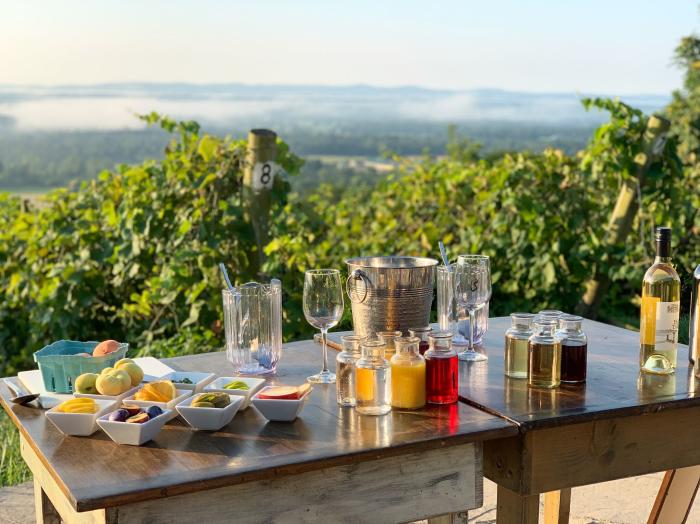 Birthday Party:
This popular wood-floored, barn-style restaurant in Broadlands is famous for its big group events – it can host well over 200 people in its multiple dining rooms and al fresco terrace - but we recommend it for a more intimate 10-person birthday party. Take one of the round tables in the large back room, where there's ample space to distance from other tables, and order either the signature crab cakes with tartar sauce or the classic Maine lobster for your guests. The latter comes with coleslaw, French fries and lemon butter. Give 72-hours' notice and the kitchen will make a special birthday cake to order.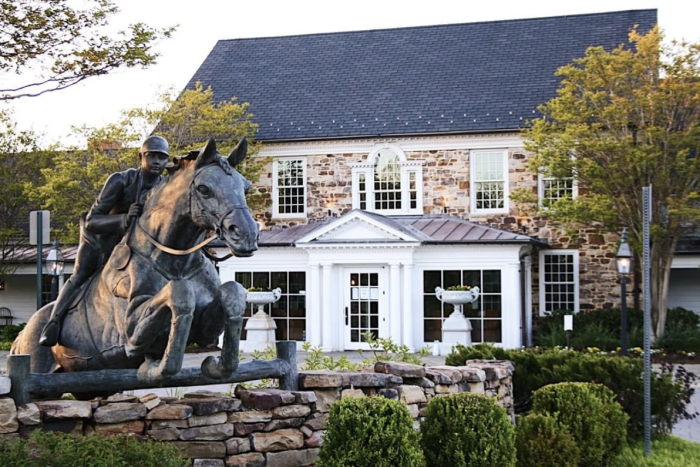 Bachelorette Party:
The ladies fall in love with the Mini Bar at this chic Middleburg winery, ideal for smaller guest count parties. A small single-story structure located a few yards from the main tasting room, it has inside seating, but we recommend the tables on the vine-covered terrace, views of vineyards and mountains before you. You can book a private tasting and bring in your own food or caterer, but why not order a few bottles of the signature Blanc de Blancs sparkling wine (a gift in the 2016 Oscars swag bag) and a plates of decadent cheese and charcuterie and toast the special girl in private. Perfection.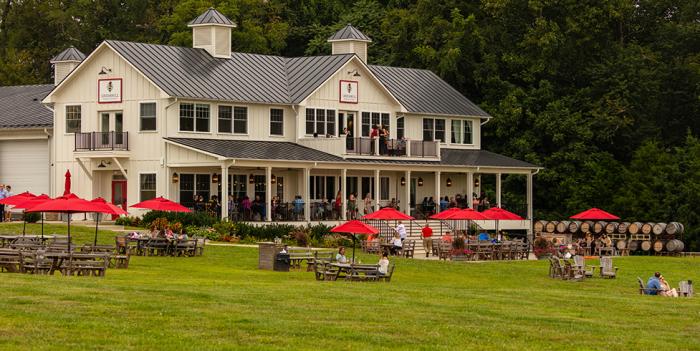 Bachelor Party:
Blue Ridge Mountain wineries and beerhalls have some mighty fine views but the vistas from this hilltop brewery on cliffs above the Potomac River in far northwest Loudoun take some beating. Gather your boys and get them seated on one of the wooden decks under a canopy of oaks, uninterrupted views of the Potomac below you, and historic Harpers Ferry, West Virginia on the other side. The main tasting room has bench seating, giant TVs to watch the games, and a large bar where you can order popular craft brews such as the Potomac Pale Ale and the Old Baldy American pilsner – named for two bald eagle residents on the property. A taco truck does duty on weekends. Cheers!