Summer is here and the living is easy. Grills are lit, daylight lasts just a bit longer and National Ice Cream Day is upon us – Sunday, 19th July. How better to enjoy the heat of a Loudoun summer than with everyone's favorite sweet treat? Whether in cones, cups or elaborate take-out combos, Loudoun's ice cream parlors are ready to serve. Here's the scoop on five to try this summer.
Part of the Monk's BBQ empire and located in the same building, this is the freshest hand-crafted ice cream around. Rich, smooth and creamy, Tipped Cow serves huge dollops of all the regular flavors but also less common coffee, blackberry, and butter brickle. Kids love the vanilla and chocolate waffle cones made in house, and the more ambitious among you should opt for a decadent peanut butter or banana split sundae. The perfect dessert after a slice of juicy brisket next door.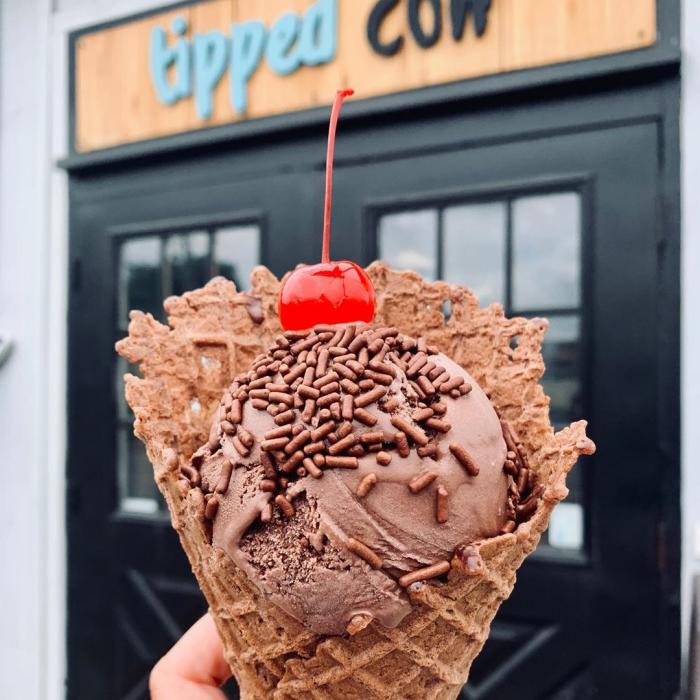 The iconic pastel-toned Purcellville soft serve spot opened a second outpost in Leesburg last year that was instantly just as popular. Both have tiny interiors, but long lines outside testify to the big taste. Kids opt for cones filled with towering swirls of vanilla, strawberry or chocolate and topped with sprinkles, or they go for supremely rich sundaes, which come with everything from cherries to gummy bears on top. Personally, we like the chocolate shakes.
Ashburn's favorite mom and pop ice cream parlor (formerly JR's Soft Serve) features cones, scoops, shakes, sundaes, fruity Italian ice, waffle bowls and even "At Home Ice Cream Party Kits" – family-sized take-home packs started during lockdown. Flavors are too numerous to mention (Rainbow Sherbet anyone?) but we particularly like the Krafty Cones – a chocolate-dipped, sprinkle-rolled cone filled with up to three scoops of ice cream and your choice of sauce and toppings. "It's a sundae on a stick," noted one customer. Owner Andrea Howard promises liquid nitrogen ice cream soon, too. Yes, please.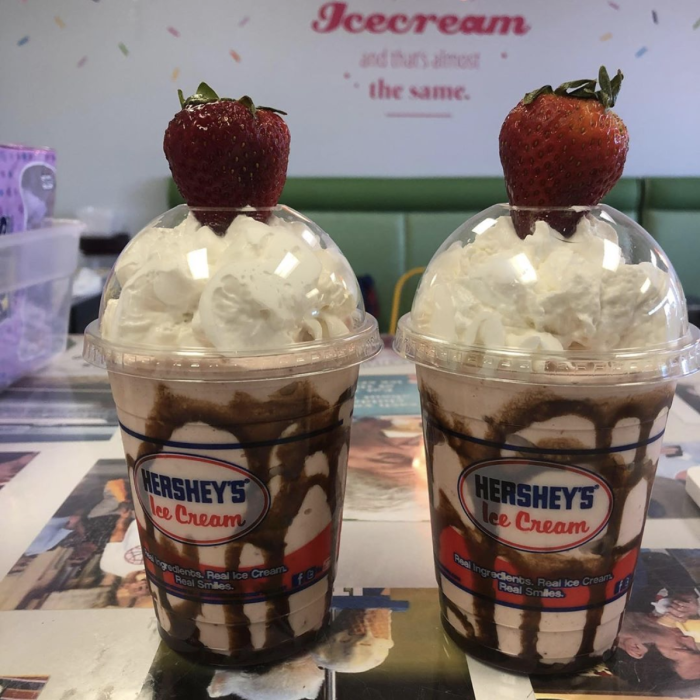 For 30 years this homespun parlor on Middleburg's bustling West Washington Street has been where horse county goes to cool down.  Identified by the iconic ice cream cone sign on the street, the parlor serves scoops, malts and shakes in all flavors, in cones and cups, but also, to mix it up, some delectable ice cream sandwiches. We like the home-made chocolate chip cookie sandwich, the cookie being the "bread", your choice of ice cream the filling in between. Delicious.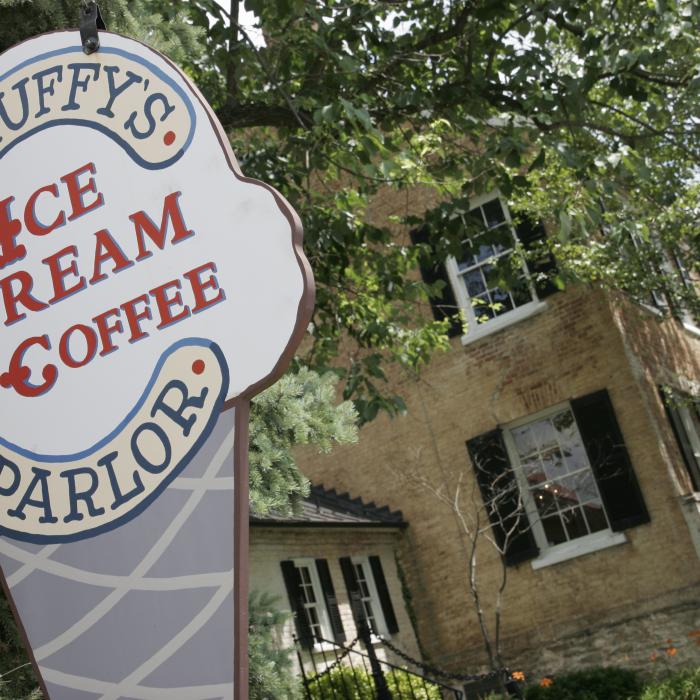 Just opened in a historic two-story building opposite the courthouse in downtown Leesburg, Mocatina's is the chic new "dessert house" and retail store of entrepreneur Monica Pindell. "An A-Z in candy, cookies, ice cream, and espresso drinks," the owner offers farm-fresh ice cream in nine flavors, from all the classics to coffee, moose tracks, and cookie dough. Want to feed a whole family? Order the Ice Cream Social to Go: two pints of ice cream, ten toppings, three sauces, and three cookies for $36. Talking cookies, they are made fresh, along with baked goods such as cheesecake and macaroons. The store also hosts cookie-making classes, workshops, and kids' parties upstairs.