Budding vines, historic charm, beautiful views and four seasons: that's Loudoun. In all its beauty, Loudoun is a perfect location for a wedding! We know wedding planning is an exciting time but it can also be overwhelming.  That's why we've created this guide for you: The Six Steps to Having a Perfect Wedding in Loudoun. Enjoy!
The Venue: Some venues can book years in advance so selecting a venue is an important first step in wedding planning.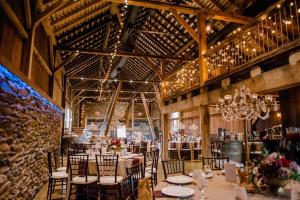 Loudoun is a one stop shop for all types of brides and wedding themes. Whether you want a rustic chic wedding in a remodeled barn, a traditional church wedding, or an elegant wedding with winery views, Loudoun has it all. If you're looking for a smaller, more intimate setting, Kalero Vineyard is right for you. Check out our Pinterest venue board to see real Loudoun weddings and get inspired!
The Date: Loudoun is wedding ready all year round. You can have an autumn wedding as the leaves begin to turn against the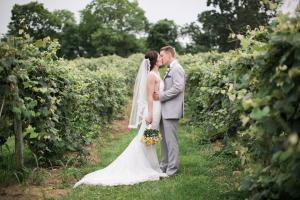 Blue Ridge Mountains at Bluemont Vineyard or a summer wedding when the flowers are in full bloom in the gardens of Oatlands Historic House and Gardens. If you're looking for a winter barn wedding, Mt. Defiance Distillery offers a beautiful setting. The landscape in Loudoun never gets old and would serve as the perfect backdrop throughout the entire year.
The Dress: Once the venue and date are set in stone, the dress moves to the top of the list. Whether you go with lace, satin, beading, tulle, sleeves, or sleeveless the shops in Loudoun offer it all. At La Reve Bridal House, you can shop until you drop with the feeling that you found "the one". After finding the dress, you'll need new bling so you're sure to shine on your wedding day. Take a day stroll through designer shops at the Leesburg Corner Premium Outlets or through the downtown streets to see what one-of-a-kind piece you can find at our shopping destinations.
The Drinks: Picking drink options can always be a challenge. Do you go with beer, wine or maybe specialty cocktails?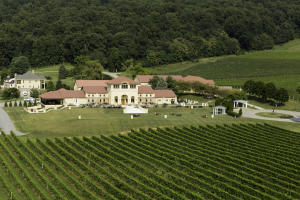 While the choice is up to you and your soon-to-be partner, just know that the options are endless in Loudoun. With over 40 wineries, 20 breweries and several distilleries, there's a lot to choose from. Get some bottles of vino from Breaux Vineyard, grab some craft beer at Ocelot Brewing Company or cocktails from Catoctin Creek Distilling Company and be ready to hit the dance floor with your friends, family and loved ones!
The Food: After enjoying a refreshing drink, begin feasting on the delicious food your wedding will feature. Bring the culinary aspects of Loudoun to your wedding and choose a meal that will fit your taste palate and theme. Go casual with barbeque from Monk's BBQ or choose from a destination restaurant like Magnolias at the Mill. If you're looking for something that adds a unique twist, try The Conche. You can find other options on our wedding vendors page.
The Stay: Your wedding day will be fun but busy so it will be nice to escape for a night alone with your new partner as the day comes to an end.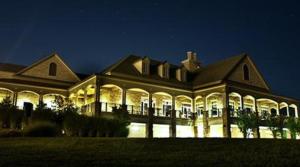 Choose between a cozy bed and breakfast like Zion Springs Bed and Breakfast, a high-end resort such as Lansdowne Resort or the convenience of the Comfort Suites in downtown Leesburg. There are many options to finish off your wedding day on our accommodations page.
Of course, there are many more aspects to planning a wedding, so we invite you to check out our weddings page to take advantage of Visit Loudoun's complimentary services to ease the stresses of planning and ensure your special day is everything you dreamed of. Also, check out our wedding Pinterest board for ideas and inspiration on how to host your big day in Loudoun.
If you have any ideas, tips, stories or photos about the wedding you had in Loudoun, let us know in the comments or on Facebook or Twitter . We hope that your wedding day ends happily ever after!