This article is written by Geoff Lawson, the Vice President and General Manager of The National Conference Center, the largest meetings and events facility in Loudoun.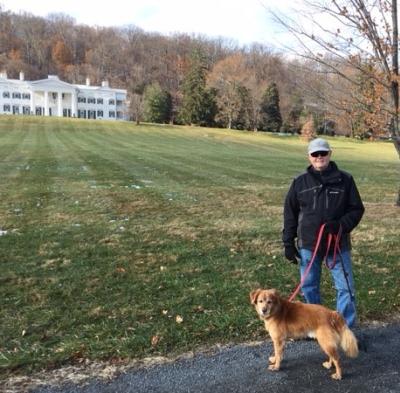 I've been working at The National Conference Center in Loudoun County for the past three years and when not in the office, my family and I love exploring Loudoun's beautiful countryside. Like many families, mine includes a four-legged friend, Buddy!   One of the reasons I love Loudoun is because there are so many opportunities to get Buddy, a 10-year-old rescue mini Golden Retriever, out to explore.  From dog-friendly restaurants and historic sites to countless trails, there are endless opportunities for Buddy to get out of the house and enjoy the fresh air.

Here are my five favorite dog-friendly activities in Loudoun:
Next time you're looking for a spot to take your dog, check out these amazing (and delicious!) beauties right here in Loudoun County.