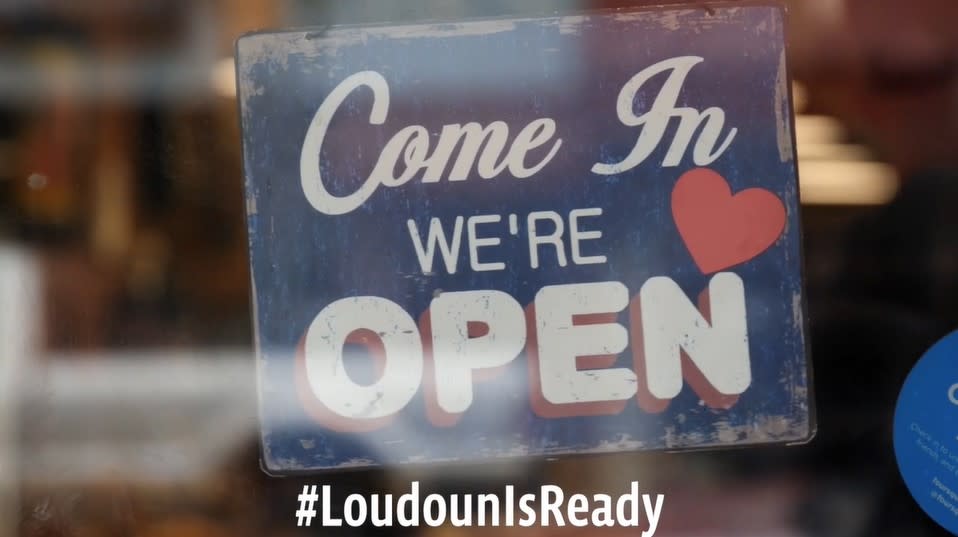 Starting a business is always a leap of faith, but what about starting a business in the middle of a global pandemic? After months of lockdown, Loudoun is opening again and – astonishingly enough – a slate of exciting new restaurants and cafes are among the enterprises flinging open their doors.
"Our grand debut had been set for March, but then COVID came and we had to pivot," said Monica Pindell, owner of Mocatinas, a chic new dessert house in historic downtown Leesburg.
Pindell, who left a corporate job to start Mocatinas – "an A-Z in candy, cookies, ice cream and espresso drinks," – turned to online sales to stay afloat, selling two-pint ice cream packs with toppings, which she dubbed "Social to Go". The kits have been such a hit that she has decided to keep them on the menu when the shop – which has a downstairs café and upstairs event space – reopens in full.
To enhance her presence, and put her customers' minds at ease, Pindell has also signed Loudoun Is Ready, a pledge campaign launched by Loudoun Economic Development, Visit Loudoun and the Loudoun Chamber of Commerce to prepare local businesses and consumers as restrictions are lifted. Participants – restaurants, wineries, gyms, hotels and more – pledge to meet government safety guidelines and in return receive a Loudoun Is Ready sticker, campaign button and a listing on Loudounisready.com.
"We're proud to be a part of Loudoun Is Ready," said Pindell. "Mocatinas is taking a serious approach to our commitment by adhering to the most stringent safety and sanitizing guidelines."
Another new business – and Loudoun Is Ready signatory – is set to open in downtown Middleburg in July. The brainchild of chef and master sommelier Jarad Slipp, Knead Wine is a boutique retail wine shop with a twist: Slipp will be making and selling gourmet pizza to-go, along with bottles of Pinot, Cab and Chablis he has sourced from lesser known wine regions across the world.
"We fell in love with Middleburg and Loudoun through its wineries," said Hospitality Director Allie Nault. "There was never a question of us not opening. Now, with Loudoun Is Ready, we're raring to go."
Over in eastern Loudoun, Asian food fans will be raring to sample the delights of Lee Tai Tai, the sleek new 148-seat Belmont Chase restaurant of veteran chef and developer, Michael Lee.
"Things happen," Lee said of the emergency measures of lockdown. "But people always have to eat, and when we are allowed to open properly, we will feed them something wonderful."